Queens Park Rangers

v

Ipswich Town

Wednesday 26th December 2018 – 15:00


Loftus Road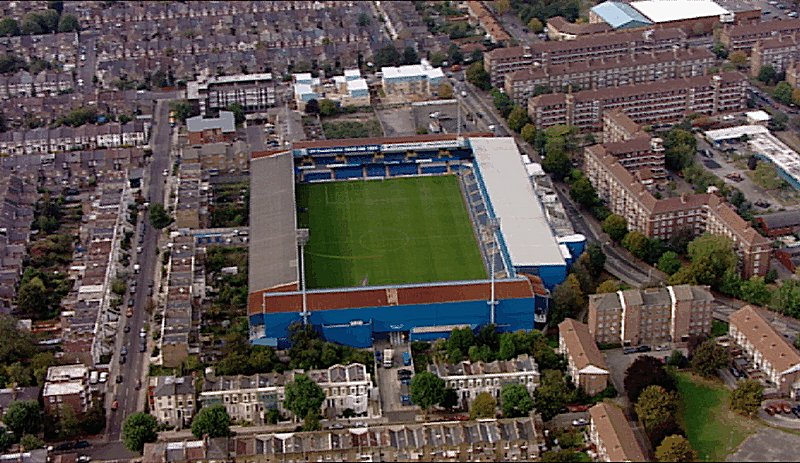 Pre Match Thoughts - Mike
A Welcome Point


The draw at home to Sheffield Utd showed me how far we have come as a team since the arrival of Paul Lambert, that game would have been lost for sure a few weeks ago but we have a bit more of a siege mentality about us these days and picking up this kind of result when the chips are down will set us in good stead for the battles ahead and gives us real hope that we can reach our objective of survival come next May, it is a really difficult game out of the way and while we still have One or two of those on the horizon we do have some very winnable games fast approaching which if won will see this gap at the bottom soon evaporating.

I definitely think we have reached a turning point in our season, it may only be two unbeaten but that is a big step for us and helps build momentum, it is also the second game in succession where we maybe had that bit of luck we so richly deserve, on first viewing harrison's goal looked a worldy but the word is that maybe there was a deflection in there too to help send it over the keeper, I have not seen it again yet so can't say but either way we richly deserve things to even out and maybe that is starting to happen.

There is no doubt that we lose that game on points but this is Football and not Boxing so you have to make your dominance count and Sheffield Utd failed to do so and paid the consequences for it, all too often it has been us on the receiving end of a wrong result so again luck evens out.


What Is It With Referees ?


Call me biased, I really don't care, but just WTF have we done to deserve such a bad run of seemingly biased referees of late ? It seems to be game after game that we are battling against Twelve men all the time, decision after decision goes against us, OK I am not talking game changing decisions but decisions that influence the flow of a game, that can blunt momentum and generally make it hard to drum up any kind of rhythm, some of the decisions in the home games against Wigan & Sheff Utd have been laughable and it's not just One or Two, maybe this type of thing evens itself out over the duration of the season too, fingers crossed, quite how yesterdays ref missed the blatant Red card for the foul on Chalobah god only knows, then moments later books Spence for daring to breath, it is so inconsistent.


Off To QPR


I hate this place, grubby little ground, nasty fans, nowhere decent to get a pre game beer and food, terrible recent results and not easy to get to which is why I am not overly disappointed that I will be missing this one due to the festivities of Christmas with my family. All that being said I am feeling we will get something from this, quite how QPR are as high as they are god only knows but we need not fear this, at least a point should be our aim and it would be a good point all things considered.

Quite how the Londoners are tenth and just Four points off the play offs amazes me bu t that is the reality of it, their last two games have seen them record wins over high flying Middlesbrough & Nottingham Forest so they must be doing something right but looking at their team on paper it is quite surprising to seem them up there, Steve McLaren is clearly having a massive part to play and while I cannot stand him he has what it takes at this level. I am feeling this has draw written all over it and I would take that before kick off, that said a win would be lovely and not impossible, with Bolton playing Rotherham and Millwall facing off with Reading something has to give, Two draws would do very nicely there thank you. Come on Town, keep the revival going and close that gap further.

The Opposition – Queens Park Rangers
The club was formed in 1886, when a team known as St Jude's (formed in 1884) merged with Christchurch Rangers (formed in 1882). The resulting team was called Queens Park Rangers, because most of the players came from the Queen's Park area of North-West London. QPR became a professional team in 1889 and played their home games in nearly 20 different stadia (a league record), before permanently settling at Loftus Road in 1917.

QPR were promoted as champions of Division 3 South in the 1947–48 season and enjoyed four seasons in the Second Division, before being relegated in 1951–52.

In 1966–67, QPR won the Division Three championship and became the first Third Division club to win the League Cup on Saturday, 4 March 1967. After winning promotion in 1968 to the top flight for the first time in their history, Rangers were relegated after just one season and spent the next four years in Division 2.

In 1974 Dave Sexton joined as manager and, in 1975–76 led QPR to the runners-up spot in the First Division, missing out on the Championship by a single point with a squad containing seven England internationals and internationals from the home nations.

The late 1970s also saw some cup success with Rangers reaching the semi-finals of the League Cup and in their first entry into European football reached the quarter finals of the UEFA Cup losing to AEK Athens on penalties. Following Sexton's departure in 1977 the club eventually slipped into the Second Division in 1979.

In 1980 Terry Venables took over as manager and the club installed a 'plastic pitch'. In 1982 QPR, still playing in the Second Division, reached the FA Cup Final for the only time in the club's history, but lost to Tottenham 1-0 in the replay.

The following season 1982–83 QPR went on to win the Second Division championship and returned to English football's top division. After a respectable fifth-place finish, and UEFA Cup qualification. Over the next seven years, various managers came and went from Loftus Road and the club spent many seasons finishing mid table but avoided relegation. The most successful season during this period was the 1987–88 season in which QPR finished fifth, missing out on a UEFA Cup campaign due to the ban on English clubs in European competition as a result of the Heysel Stadium disaster.


Gerry Francis was appointed manager in the summer of 1991. In the 1991–92 First Division campaign they finished mid-table in the league and were founder members of the new Premier League, finishing 5th, as top London club, in the 1992–93 inaugural season. Midway through the 1994–95 season Francis resigned and Ray Wilkins was installed as player-manager. Wilkins led QPR to an eighth-place finish in the Premiership

QPR struggled throughout the following season and were relegated at the end of the 1995–96 season. QPR then competed in Division 1 until 2001 under a succession of managers. Gerry Francis returned in 1998, however the 2000–2001 season proved to be a disaster, and Francis resigned in early 2001.

Charismatic former player Ian Holloway became manager but was unable to stop Rangers from being relegated to England's third tier for the first time for more than thirty years.

Following the 2003–2004 season QPR returned to Division 1 and struggled for consistent form over the next two campaigns before Holloway was suspended amidst rumours of his departure for Leicester City

During this same period, QPR became embroiled in financial and boardroom controversy. Although the club had floated on the Alternative Investment Market in 1991, in 2001 it entered administration (receivership). A period of financial hardship followed and the club left administration after receiving a £10m high-interest emergency loan which continued to burden the club. Scandals involving the directors, shareholders and others emerged in 2005–06 season and included allegations of blackmail and threats of violence against the club's chairman Gianni Paladini.

Following this low point in the club's history as Rangers also faced mounting financial pressure, in the same month it was announced that the club had been bought by wealthy Formula One businessmen Flavio Briatore and Bernie Ecclestone. During the 2007–08 season, Rangers competed in the Football League Championship. Further investment followed in early 2008 as the club looked to push for promotion to the Premier League within four years, on the back of greater financial stability. On 14 May 2008 Iain Dowie was announced as the manager to begin the campaign to return Rangers to the top flight. However, on 24 October 2008 Iain Dowie was sacked after just fifteen games in charge of the club.
On 19 November 2008, QPR named former Portugal midfielder Paulo Sousa as their new first team coach. However, on 9 April 2009, his contract was terminated. In June 2009 Jim Magilton was named as new manager of QPR. Despite leading QPR to a good start to the 2009–10 season, a loss of form meant he left the club by mutual consent on 16 December 2009. He was replaced by Paul Hart on the next day. Less than a month and only 5 games after becoming manager at QPR, Paul Hart parted with the club on 14 January 2010.

On 30 April 2011, QPR secured promotion to the Premier League by winning the Championship. A subsequent FA investigation involving QPR's acquisition of Alejandro Faurlín threatened to deduct points from the side and put their promotion into jeopardy. The investigation concluded on 7 May 2011, with QPR found to be at fault in two of the seven charges, and received a £875,000 fine. However, there were no points deducted by the FA, and QPR's promotion to the Premier League was secured.

In January 2012, club chairman Tony Fernandes appointed Mark Hughes as team manager 36 hours after the previous incumbent Neil Warnock was sacked. QPR escaped relegation on the last day of the season.

On 23 November 2012, Mark Hughes was sacked on the back of a poor start to the 2012–13 season, with the club languishing at the bottom of the Premier League despite significant financial investment in new players. A day later, Harry Redknapp was confirmed as the new manager. On 28 April 2013, with 3 games of the season to play, QPR were relegated from the Premier League down to the Championship after two seasons in the top flight.

During the 2013–14 season, QPR finished 4th in the Championship, and qualified for the play-offs where they defeated Wigan Athletic in the semi-finals. In the final against favourites Derby County on 24 May 2014, QPR won 1–0 with a goal in the 90th minute to return to the Premier League.

The return to the top flight was a brief one however with QPR being relegated from the Premiership in last place at the conclusion of the 2014/15 season.

After a poor start to the Championship, Chris Ramsey was sacked in November 2015. Former manager Neil Warnock returned to the hot seat in interim charge. On 4 December 2015, Jimmy Floyd Hasselbaink was appointed the club's new manager on a rolling contract.

Hasselbaink was sacked on 5 November 2016, just 11 months after being in charge, six days later QPR reappointed Ian Holloway who was previously in-charge 10 years ago.

Last season QPR finished 16th on the Championship table.

Holloway left the club at the end of the 2017–18 season. One week later, on 17 May 2018, QPR appointed former England manager Steve McClaren as manager.
The Manager – Steve McLaren
Form Guide
QPR Last 5 Matches - Currently in place with points
27 Nov Rotherham 2 - 2 QP Rangers


1 Dec QP Rangers 2 - 3 Hull City


8 Dec Leeds Utd 2 - 1 QP Rangers


15 Dec QP Rangers 2 - 1 Middlesbrough


22 Dec Nott. Forest 0 – 1 QP Rangers
Ipswich Last 5 Matches - Currently in 14th place with 31 points
28 Nov Ipswich Town 2 - 3 Bristol City


1 Dec Nottm Forest 2 - 0 Ipswich Town


8 Dec Stoke City 2 - 0 Ipswich Town


15 Dec Ipswich Town 1 - 0 Wigan Athletic


22 Dec Ipswich Town 1 – 1 Sheffield United





Match Referee – Keith Stroud
QUEENS PARK RANGERS

2

IPSWICH TOWN

1