Ipswich Town

v

Aston Villa
Saturday 26th January 2019– 15:00


Villa Park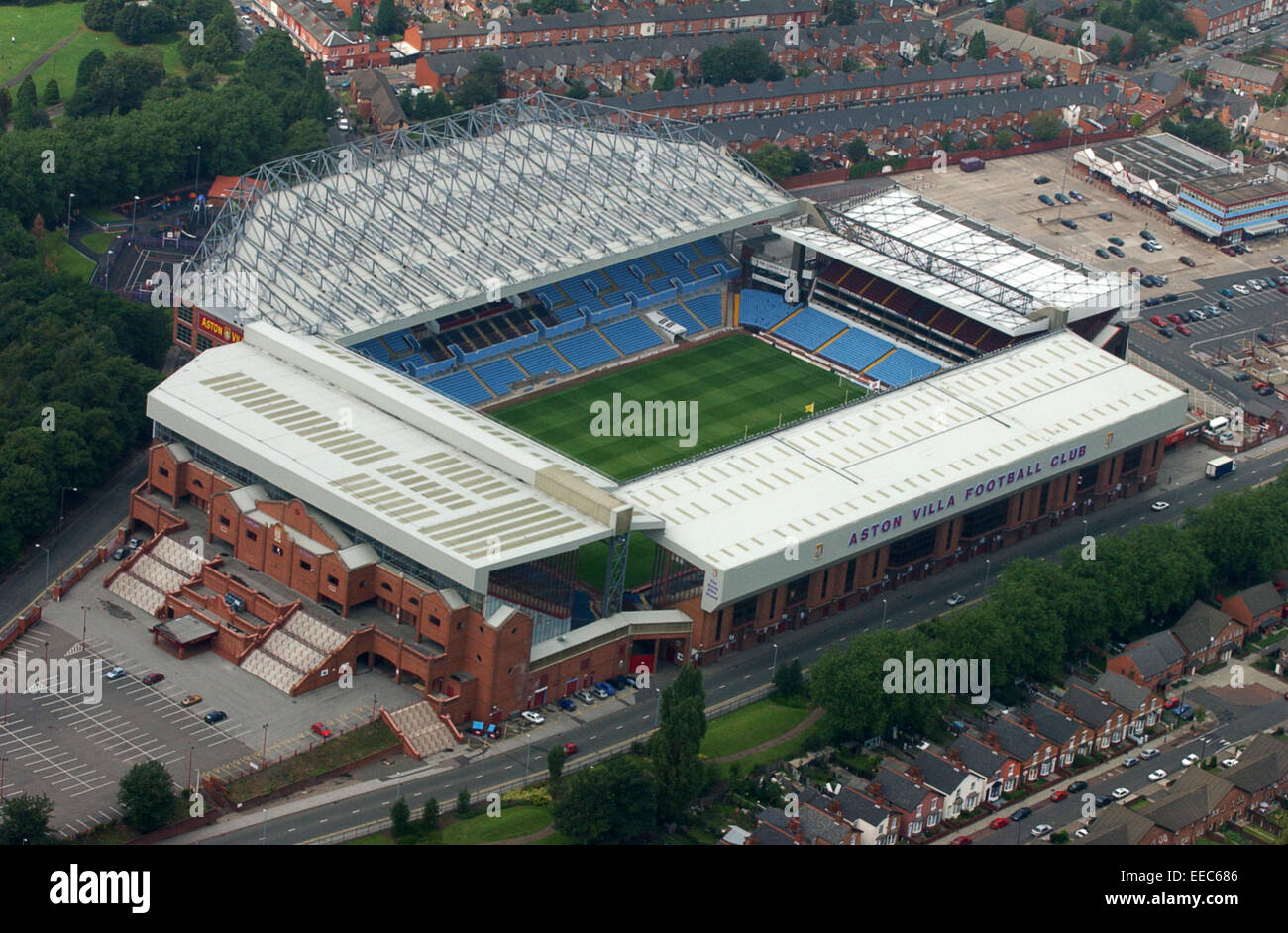 Pre-Match Thoughts - Bluemike
Another Nail In The Coffin?


The disappointing defeat away at Blackburn last weekend was yet another story of what might have been, honours even at half time and not an awful lot in the game gave hope that we may actually go on to take something from the game, lets be honest even a point would have been like Gold dust given how results went elsewhere, but alas it was not to be and once again we failed to capitalise on others shortcomings, thanks in no small part to yet another individual error, I dread to think how many that is now and again it was a different culprit with young Callum Elder the culprit on this occasion.

There is no doubt the penalty was a big turning point and the second that went it you kind of knew what was going to be the outcome, heads didn't drop but I do think any real belief that we can get back into it was severely lacking, the first half was not at all bad, in fact Will keane had a great chance just before the break to put us ahead so we were well in the game, at the moment it is all about fine margins, the Ref gives them a Penalty when he was clearly undecided and while it was a correct decision it has to be said the one at the end which we should have had was blatant and while it may not have made a difference it is really quite laughable how theirs is given and yet again ours isn't. Had Will Keane been a little less honest too we may well have had One in the first half which changes the whole game with Blackburn possibly down to Ten men too, as I say fine margins and ifs and buts.

I think we all have to be realistic and admit this latest setback is in all probability another nail in the coffin, while the gap is still not impossible and remains at seven points what is becoming worrying is that games are coming and going and as Paul Lambert says time is running out, to turn this around in Eighteen games is with the best will in the world not going to happen, it's never been done before and we are just not good enough to put a run of wins together. I've said several times now that to stand any chance we need to not only win the games we should win against the Rotherham's and Reading's of this world but we need at least a couple of shock results as well like victory at Villa Park or Carrow Road but to be honest it has never looked like happening, yes it could still happen but the likelihood is that it won't.


Great News


For me the best bit of news for many a day was the announcement that irrespective of what Division we are playing in next season Paul Lambert will be our manager, it restores a little bit of hope in me that relegation may not be quite as painful as I once feared, it will still hurt for sure and the Summer will be one where I struggle to even think about Football for a few weeks but once I have digested the reality of it and dusted myself down and thought about it realistically we surely must have a great chance of bouncing back and with it a fair few games of Football being won along the way, I am not daft enough to think it will be a breeze because it won't but with a manager of that calibre and with some of the young talent on our books we will be in with a real fighting chance.

I think Paul Lambert has revitalised the fans superbly well and while some are still dubious of his ways most seem to have really bought into what he is trying to do, it is not just the team on the pitch that needed to be sorted but the club from top to bottom and this he has started to do. Bringing back some of the clubs legends from yesteryear was a great stroke, to hear their thoughts and wishes for ITFC can only be a good thing, Lambert could not have spoken any higher about us fans and I was one fortunate enough to benefit from his gesture last weekend where he picked up the tab for our travel costs to Blackburn, even then some dismiss it because "he can easily afford it" but that is not the point, he did it !! I applaud him for at least trying to bring a togetherness back among the fans and the atmosphere against Rotherham is testimony to the fact that for the time being at least it is working. I feel we are in very good hands in that regard.


Villa Park Up Next


When you are desperate for a win Villa Park is hardly a place to be heading to and while they are not doing particularly well right now it is still a daunting task for the Town team to face, we need points, it doesn't matter how they come or where , we just need them to start arriving, thanks to the FA Cup this week only Rotherham from our relegation rivals have a game and with that being against Leeds you would like to think that no further damage to the seven point gap will be inflicted should we get beaten. I remember rolling up at at Villa Park a couple of seasons back fearing a drubbing only for Emyr Huws to send us into raptures with the only goal of the game to give us a shock win, boy how I would love a repeat of that scenario on Saturday.

A glance at Villa's team sheet tells me Two things, firstly they should be doing much better than sitting in Thirteenth place, Seven points off the play offs and secondly we have one hell of a job on our hands, on paper at least, Hutton, Chester, Hourihane, kodjia, Adomah, Abraham, Bolasie, Grealish, it goes on, can we really see our defence holding out against that fire power ? I certainly can't and it looks like B&Q are going to be selling another nail very soon. At best a Two goal defeat for me I am afraid to say, is Emyr Fit ??????

The Opposition – Aston Villa
Aston Villa Football Club were formed in March 1874, by members of the Villa Cross Wesleyan Chapel in Handsworth which is now part of Birmingham.

Aston Villa's first match was against the local Aston Brook St Mary's Rugby team. As a condition of the match, the Villa side had to agree to play the first half under rugby rules and the second half under football rules.

After moving to the Wellington Road ground in 1876, Villa soon established themselves as one of the best teams in the Midlands, winning their first honour, the Birmingham Senior Cup in 1880.

The club won their first FA Cup in 1887.

Aston Villa were one of the dozen teams that competed in the inaugural Football League in 1888 with one of the club's directors, William McGregor being the league's founder. Aston Villa emerged as the most successful English club of the Victorian era, winning no fewer than five League titles and three FA Cups by the end of Queen Victoria's reign. In 1897, the year Villa won The Double, they moved into their present home, the Aston Lower Grounds.

Aston Villa won their sixth FA Cup in 1920, soon after though the club began a slow decline that led to Villa, at the time one of the most famous and successful clubs in world football, being relegated in 1936 for the first time to the Second Division.

Like all English clubs, Villa lost seven seasons to the Second World War, and that conflict brought several careers to a premature end.

Aston Villa's first trophy for 37 years came in the 1956–57 season when they won a then record seventh FA Cup Final win.

The team struggled in the league though and were relegated two seasons later, due in large part to complacency. However, Villa returned to the top-flight in 1960 as Second Division Champions. The following season Aston Villa became the first team to win the Football League Cup.
Villa was relegated for the third time in 1967.

The following season the fans called for the board to resign as Villa finished 16th in the Second Division. With mounting debts and Villa lying at the bottom of Division Two, and after much speculation, control of the club was bought by London financier Pat Matthews. However, new ownership could not prevent Villa being relegated to the Third Division for the first time at the end of the 1969–70 season.

However, Villa gradually began to recover and in the 1971–72 season they returned to the Second Division as Champions.

In 1974, the club won the League Cup and, at the end of season 1974–75, Villa returned to the First Division and into Europe.

Villa were back among the elite and this culminated in a seventh top-flight league title in 1980–81.

In the 1981–82 season, Villa won the European Cup with a 1–0 victory over Bayern Munich in Rotterdam. The following season Villa were crowned European Super Cup winners, beating Barcelona in the final. This marked a pinnacle though and Villa's fortunes declined sharply for most of the 1980s, culminating in relegation in 1987. This was followed by promotion the following year and a runners-up position in the First Division in the 1989–90 season.

Villa were one of the founding members of the Premier League in 1992, and finished runners-up to Manchester United in the inaugural season. For the rest of the Nineties however Villa went through three different managers and their league positions were inconsistent, although they did win two League Cups and regularly achieved UEFA Cup qualification.

Villa reached the FA Cup final in 2000 but lost to Chelsea in the last game to be played at the old Wembley Stadium. Again Villa's league position continued to fluctuate under several different managers. After 23 years as chairman, and single biggest shareholder, Doug Ellis finally decided to sell his stake in Aston Villa due to ill-health. After much speculation it was announced the club was to be bought by American businessman Randy Lerner, owner of NFL franchise the Cleveland Browns.
The first Cup final of the Lerner era came in 2010 when Villa were beaten in the League Cup Final.

At the end of the 2011–12 season after Villa finished in 16th place, only just above the relegation zone.

On 28 February 2012, the club announced a financial loss of £53.9 million. Lerner put the club up for sale on 12 May 2014, with an estimated value of £200 million.

In the 2014–15 season Aston Villa scored just 12 goals in 25 league games, the lowest in Premier League history, and Paul Lambert was sacked on 11 February 2015, Tim Sherwood succeeded him, and saved Aston Villa from relegation while also leading them to the 2015 FA Cup Final.

Sherwood was sacked in the 2015–16 season, as was his successor Rémi Garde.

Eric Black took temporary charge of the team, but was not able to prevent Villa from being relegated for the first time since 1987.

On 2 June 2016, Roberto Di Matteo was announced as the club's new manager, before being replaced by Steve Bruce on the 12th October.

Last season Villa finished in 4th place and beat Middlesbrough in the Semi-Final playoffs before losing out to Fulham for a place in this seasons Premiership.

In October 2018, Bruce was sacked after winning only one of the past nine matches. He was replaced by Brentford manager Dean Smith. John Terry became assistant manager.


The Manager – Dean Smith
Media Watch - K L Blue
Form Guide
Aston Villa Last 5 Matches – Currently in 13th place with 39 points
26 Dec Swansea City 0 - 1 Aston Villa


29 Dec Preston 1 - 1 Aston Villa


1 Jan Aston Villa 2 - 2 QP Rangers


12 Jan Wigan Athletic 3 - 0 Aston Villa


19 Jan Aston Villa 2 - 2 Hull City









Ipswich Last 5 Matches - Currently in 24th place with 18 points





26 Dec QP Rangers 3 - 0 Ipswich Town


29 Dec Middlesbrough 2 - 0 Ipswich Town


1 Jan Ipswich Town 2 - 3 Millwall


12 Jan Ipswich Town 1 - 0 Rotherham


19 Jan Blackburn 2 - 0 Ipswich Town






Marko's Caption Contest – THE DON CUP



Looking at previous seasons tables in late January, any one of the top 6 at the moment, (top 7 if Tang gets himself posting again) look set to get their name placed on the DON CUP. Three previous winners in that Top 6; can one of them be the first to win it twice, or will there be a 5th name added! All to play for. Dig deep, give those judges a dilemma.





Blackburn scores:



AylesburyBlue 5pts
Frosty 4pts
Derickipsw 3pts
Ando, IpswichTownNo1 & Nicsreamer 2pts





LEAGUE TABLE



NICSCREAMER 60
ANDO 57
FROSTY 53
DERICKIPSW 49
BLUEMIKE 45
AYLESBURYBLUE 45
TANGFASTIC 45
NUMBER 9 35
IPSWICHTOWNNO1 34
BLUEBLOOD 33
WATERSHIP DOWN 16
JOHNNYB 10
BLUEPETER 9
PATTHEGIMP 8
BLUEWILF 7
KERRY BLUE 6
BARMY BILLY 6
SHED ON TOUR 5
TODD66 3
MASSEYFERGUSON 3
MARVINBAY1973 2
CHARNWOOD 1
KL BLUE 1
OHIOTRACTORBOY 1





VILLA CAPTION PIC





Match Referee – Keith Stroud
ASTON VILLA

2

IPSWICH TOWN

1