Bristol City

v

Ipswich Town

Tuesday 12th March 2019 – 19:45

Ashton Gate - 15:00
Pre-Match Thoughts - Mike
Hope For The Future




Saturday's impressive performance at The Hawthorns may be too little too late in terms of salvaging this torrid season but what it most certainly did do was to instill a belief in many Town fans that a new dawn is on the horizon and that better days are not too far away, yes we have some real heartache to endure first, particularly the day we do actually have our impending relegation confirmed, I am not ashamed to admit I will shed tears that day, never did I believe it would happen but it is and we have to deal with it, however seeing our boys turn in that kind of performance has me believing that the Paul Lambert effect is starting to take hold, results have not really improved under his leadership, we all know that but there are definite signs that it is not far away.

West Brom may not be great right now but they should really be expecting to put us away with minimal fuss and yet you would not have known who was battling for the play offs and who was cut adrift at the bottom, and but for another bit of cruel luck we would have gone on to deservedly win that match. Looking to the future it was interesting to note that the team that started yesterday had only One loanee within it's ranks and that for me is a real positive sign of things to come, I have nothing against the Pennington's, Chalobah's and Keane's of this world but we have to start preparing the way forward into League One with our own players, Lambert has already stated Loans are not the long term way forward, seeing the likes of Bishop, Kenlock and a rejuvenated Jon Nolan & Kayden Jackson playing so well says to me we already have a core of the team that should really be pretty strong in League One, add to that Lankester, Dozzell, Downes & Woolfenden etc backed up by some more senior players and I think things can only be much better in the Months ahead.

Off the field positive comments keep coming from the club and I think this is most definitely down to the Manager, no way did I want to be relegated but bizarrely thin gs off the field had got so bad that I genuinely believe they needed to be addressed as a matter of priority, even more so than results on it, the feeling at games now is like following the Town of old, the fans feel they have a club again and that is a massive step forward, season ticket costs are the next thing and the whispers coming out of the club seem to suggest something positive may well be happening in this direction, having 23,000 people in Portman Road makes it a fab place to be and you would think a lot of league One clubs would be a overawed by it should we be able to make it happen, a big home advantage could be crucial to a good season next time around. I just hope that if the club do do the right thing with prices etc that the fans who have moaned about it for long enough now put their money where their large mouths are and back the team.




Next Stop Ashton Gate



I may be easily pleased as One good performance is hardly reason to celebrate but I am actually really looking forward to Tuesday nights trip to Bristol City, if nothing else I want us to put in the same kind of effort and commitment that we did on Saturday, if that is not enough to get a result then so be it but what I don't want to see is another limp and insipid display that has the feel of One step forward and Two back again, we have to be consistent in our efforts and only then will results come and only then will even more fans believe that things are on the up, after all One swallow does not make a Summer right ?

We meet a Bristol City side who are having a bit of a wobble at the worst time possible, their home defeat to Leeds on Saturday has seen them slip out of the top Six with only ten games to go, more worrying is that their current form has slumped with no win in the last Five and Four defeats within that run of games, so it could just be that Town meet a team low on confidence at just the right time, after all the pressure is all on them now just as it was all on WBA and we saw how they failed to cope with it.

One familiar face to Town fans will be that of Adam Webster who by some miracle is now injury free having been a bit of a sick note in his time at Ipswich, their squad is not littered with bag name stars and yet they have had a smashing season prior to the last month, it could be they are just running out of steam but reading that their fans turned on them at half time against Leeds means it is vital Town get off to a flying start and none of this gifting silly goals nonsense, if we can get the home crowd restless it will add to the pressure on the home side. Suddenly I have a bit of confidence that Town can do something, I just hope we don't put in a display that has myself and others thinking that Saturday was a One off freak performance, Pressure off and with a certain amount of freedom now will see Town to a shock away win. 1-0 to the Tractor Boys !!!!! COYB'S......Ipswich Til I Die.

The Opposition – Bristol City
The club was founded in 1897 as Bristol South End and changed their name to Bristol City on adopting professionalism three years later when they were admitted into the Southern League. City joined the Football League in 1901. .

Winning the Second Division Championship with a record number of points when they became the first club in Football League history to win 30 games as well as equaling Manchester United's achievement of the previous season in winning 14 consecutive games (still a record today, which was also accomplished by Preston in 1950–51).

They finished as runners-up in their inaugural First Division campaign. Three years later they won through to their only FA Cup Final. After a five season stay in the top flight in the 1910/11season brought City's first ever taste of relegation and it was to be 65 years before top flight status would be regained.

The 1920s were a rocky time as City bounced between the Second Division and the Southern Section of the Third Division. By the 1930s they had slumped into the lower division, and stayed that way until the Second World War. Harry Dolman became chairman in 1949, a post he would hold for over 30 years. An engineer who had bought out the firm he worked for, he designed the first set of floodlights installed at Ashton Gate in the early 1950s. The late 1950s were a better time for City, with a five-year stay in the Second Division, a league they returned to for a further spell in 1965.

In 1967, Alan Dicks was appointed manager, and things gradually began to improve, with promotion to the First Division in 1976, ending a 65-year exile from the top flight.

City's second stint in the top flight was less successful than the club's first, with thirteenth position in 1979 being their highest finish during this era.

In 1980, the City team went back to the Second Division in the first of three relegations, their debt mounted and their financial losses increased, with two successive relegations following. Thus, in 1982, they fell into the Fourth Division, and were declared bankrupt. BCFC (1982) Ltd acquired the club's player contracts, and the highly paid senior players who became known as the 'Ashton Gate Eight', each accepted termination of his contract for half the amount due. The club failed to pay its debts to many local businesses which left the new formed club difficulty in obtaining credit because of bad feeling toward them.

City spent two seasons in the Fourth Division before winning promotion in 1984. They consolidated themselves in the Third Division during the latter part of the 1980s, and in 1990 achieved promotion as Third Division runners-up.

Meanwhile, City remained in the new Division One (no longer the Second Division after the creation of the Premier League in 1992) but in the 1994/95 season were relegated to Division Two.

Bristol City again achieved promotion in 1998 as Division Two runners-up, but went straight back down again the following season.

City was a regular Division Two Top Six side over the next few seasons but couldn't advance through the playoffs each time.

Despite a slow start to the 2006–07 season, City were in the top six of League One by November and at the end of the month began an 11-match unbeaten run which drove them to the top of the division. Promotion to the Championship was confirmed on the final day of the season securing the runners-up place in the division and resulting in automatic promotion.

After a stop start run of form City went top of the Championship on 1 March, However, a poor run ended City's chances of an automatic promotion place. They made the playoff final at Wembley but went down 1-0 to Hull.

After a poor start in the first half of the 2008–09 season, City finished the season in tenth place.

On 22 April 2010, it was announced that former Reading manager Steve Coppell would become the new City manager at the end of the 2009–10 campaign, when he would start a 12-month rolling contract, and that Keith Millen, who had guided the club to Championship safety in his brief spell as caretaker manager, would remain at the club as his assistant. It was announced on 12 August 2010 that Coppell had resigned as manager with immediate effect saying that he would retire from football management altogether citing a lack of passion for the job. This followed his only two competitive games at the club.

On 29 November 2011, the club announced a loss of £11.45 million.

After a promising start to the 2011/12 season City only just survived staying in the Championship having spent time in the relegation zone.

After a poor start to the 2012/13 campaign, Sean O'Driscoll was appointed head coach on a 12-month rolling contract however on 16 April 2013, City were relegated to League One.

After the sacking of Sean O'Driscoll on 28 November 2013, Steve Cotterill was appointed on a three and a half year contract. When he joined the club were bottom of the table and 5 points away from safety with a −7 goal difference. Cotterill made a huge impact and guided the club to safety and finished the season 12th.

Bristol City were promoted back to Championship for 2015–16 season after securing a top spot in 2014–15 Football League One on 14 April 2015. 1955 was the last time they won a league.

With Bristol City just inside the relegation zone, and only 256 days after Cotterill had lead them back to the Championship, Cotterill was sacked by club chairman Keith Dawe, on 14 January 2016.

Caretaker Manager John Pemberton was replaced by Lee Johnson on the 6th February 2016.

Last season Bristol City made a good early start. At the midpoint of the season, after 24 league games, they sat 2nd in the Championship, whilst also knocking out Premier League opposition in Watford, Stoke City, Crystal Palace and Manchester United to reach the semi-finals of the League Cup. However, a bad run of form followed and City finished the season in 11th place


The Manager – Lee Johnson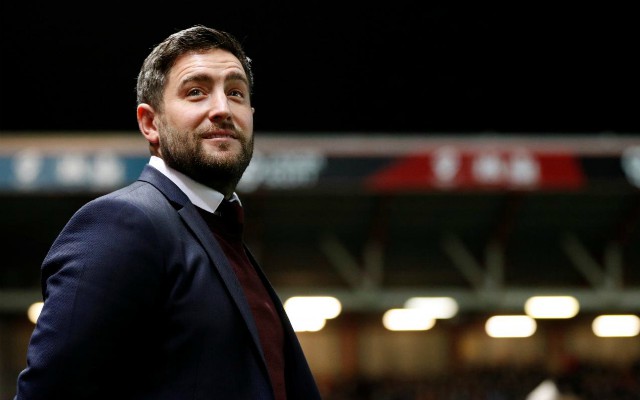 Form Guide
Bristol City Last 5 Matches – Currently in 7th place with 54 points



12 Feb Bristol City 2 - 1 QP Rangers


23 Feb Norwich City 3 - 2 Bristol City


26 Feb Bristol City 1 - 2 Birmingham City


2 Mar Preston 1 - 1 Bristol City


9 Mar Bristol City 0 - 1 Leeds Utd


Ipswich Last 5 Matches – Currently in 24th place with 22 points


13 Feb Ipswich Town 1 - 1 Derby County


16 Feb Ipswich Town 1 - 1 Stoke City


23 Feb Wigan Athletic 1 - 1 Ipswich Town


2 Mar Ipswich Town 1 - 2 Reading


9 Mar West Bromwich 1 - 1 Ipswich Town


Match Referee – Darren Bond
BRISTOL CITY

1

IPSWICH TOWN

1