Ipswich Town
vs
Nottingham Forest

Saturday 16th March 2019 – 15:00

Portman Road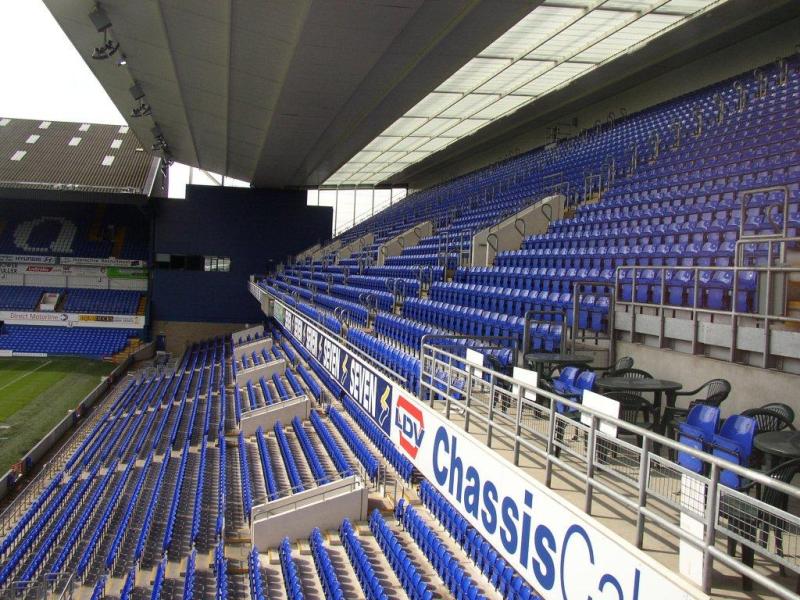 Pre-Match Thoughts - Mike
Best Run For Some Time




Tuesday's impressive draw at Bristol City took our current run to One defeat in the last Six outings, I am struggling to recall such a run and despite the fact none of those games have resulted in a win it represents improvement and shows we are definitely becoming much harder to beat. Delve a little further into these games and an argument could be made that our performances merited Five wins from the last Five games, could have, would have, should have, I get all that but the fact remains we have collected nowhere near the haul of points our efforts deserved, the draw at home to Stoke saw us pummel them for most of the second half, away at Wigan was a game we dominated from the off only to be handed what I still say was harsh Red card, but still the ten men of town so nearly got it done, heartbreak in the 90th minute, next up was Reading at home, a must win game, and while we weren't anywhere at our best it took a breathtaking display by their keeper and yet another last gasp goal to deprive us of at least a point when it could so easily have been Three. That brings us to West Brom away last Saturday and a game which we again controlled for much of it, Twenty Two shots at goal speaks volumes and yet again the oppositions goal was as fluky as they come, last night had home boss Lee Johnson even conceding we were the better team and he was grateful for a point by the full time whistle, so yes I think it is fair to say we should be on a much better points tally and still in with a chance of the impossible, alas.......

Taking all of the above into account it is even more pleasing when you consider how Paul Lambert is going about it, I already mentioned in the Bristol preview that he only played One Loan signing at the Hawthorns and it was the same again at Ashton Gate, throw in a plethora of Academy graduates and it is easy to see why so many Town fans down in the West country on Tuesday were waxing lyrical about the future, Bishop, Kenlock, Dozzell, Emmanuel, El Mizouni and Wright all in the Match day squad, El Mizouni the latest to make his debut and certainly did not look overawed by it all and despite all this we are disappointed with only a point for our efforts, already our expectations are going up.

The game against the Robins was the second in Four days that had me scratching my head at several things, like West Brom I wondered just how the hell this team are in the Top Six and battling for the play off's ? really ? Ok it is only One game but that is Twice now we have outplayed Bristol City and yet we take a single point from them, I was equally bemused once again as to how this Town team is cast adrift at the bottom but the damage was done in the opening Seven Months of the season, what we are seeing now would have had us Mid table had it started much sooner.

As we walked out I heard a Bristol City fan say Town never looked like scoring, to which I reminded him we could have had Two in the opening few minutes of the game and that they scored with their ONLY effort on target, while we only had Four on target it is Four times as many as them, oh how I wish people would talk in facts. I expect he snoozed off watching the p*ss poor efforts of his own team and missed the Jackson chance, or the one their dodgy keeper tipped around the post from Edwards, or maybe even the long range Chalobah effort, not hard to recall them if you watch the game but easy to forget if it fits the agenda.




Hurst's Legacy




OK I realise not many people really want Hurst's name mentioned on here or any other Town forum but I find it more than a little bit interesting seeing how his signings are now shaping up. I think it is fair to say that Jon Nolan, a player I did not get at all for the opening months of the season, suddenly looks for all the world like a competent Championship player who at times is running games, West Brom a classic case in point, Toto Nsiala is another who had he had a longer run in the side would undoubtedly have been even better, for me he is a solid, no nonsense Centre Back who is comfortable in this division, Gwion Edwards has found his mojo again and looks like he belongs here again, while it is fair to say that Ellis Harrison & Kayden Jackson still have a bit to prove many Town fans I know like Harrison and believe him to be an asset which I agree with. I still think in the right formation and with more game time Jackson may just make it, certainly in league One I think he will do ok, maybe not as a main striker but certainly part of the squad and let's not forget he has started a mere ten games and all those in a struggling team after taking a Two league step up, I think some should cut him a bit of slack for a bit.

We also have Two pretty decent loan signings which Hurst brought in, Pennington & Chalobah have certainly been Two of the brighter performers in a struggling side so while some took a long time to get up to the rigours of the Championship I do think Hurst's signings are now beginning to show what he saw in them, sadly it has taken another manager to bring it out of them while attempting the impossible rebuild at the same time, for me Donacien and Roberts remain the only Two Hurst additions who can probably be labelled as flops, it's a bit of a case of playing devils advocate here but I think his biggest fault was trying to integrate way too many lower league signings at once.




Call Me Crazy



Right I am going to say it, we are gonna win the Next Three and get the impossible dream back on !!!! Barmy I may be but it is not beyond the realms of possibility going on recent performances, Forest up first at Portman Road this Saturday, followed by another home game against Hull and then a trip to Bolton, Nine points !!!!! WoooHooo this can be done, I think Forest, on paper at least, is the toughest so get that done and the sky is the limit, all the pressure on them again as they chase the Top Six could well suit us just fine again.

During that time Rotherham have Norwich, Derby and Forest to play, Millwall take on Leeds & WBA while Bolton face Wigan & QPR in addition to ourselves, what the hell have we all been worrying about ????? Come on Boys, Nine points and back in the game, all this talk of Walsall and Rochdale ??? You're having a laugh, The Town are Staying Up !!!! Where's my pills. COYB'S.

The Opposition - Nottingham Forest
Nottingham Forest F.C. was founded in 1865 shortly after their neighbours Notts County, thought to be the world's oldest surviving professional association football club. They joined the Football Alliance in 1889 and then entered to The Football League. In 1890, Forest moved to the Town Ground, playing in the first ever match to use goal nets.

Forest claimed their first major honour when they won the 1898 FA Cup, beating Derby County.

The club spent most of the first half of the twentieth century in the Second Division. In 1949, they were relegated to the Third Division but were promoted two years later as champions.

Forest regained First Division status in 1957 and won the FA Cup for a second time in 1959.

After being runners-up in the League and Cup semi-finalists in 1967, Forest were relegated from the First Division in 1972.

Forest were considered an underachieving club by English league standards until the mid-1970s, when Brian Clough and his assistant Peter Taylor took the helm at the club. Clough became the most successful manager in the history of Nottingham Forest.

Nottingham Forest won promotion to the top division at the end of the 1976–77 season after finishing third in the Second Division, but no-one could have predicted how successful Clough's team would be over the next three seasons. Nottingham Forest became one of the few teams (and the most recent team to date) to win the English First Division Championship a year after winning promotion from the English Second Division (1977–78 season).

In 1978–79, Forest went on to win the European Cup by beating Malmö and retained the trophy in 1979–80, beating Hamburg.

They also won the European Super Cup and two League Cups. Beside Shilton, key players of that era included right-back Viv Anderson (the first black player to play for the England national team), midfielder Martin O'Neill, striker Trevor Francis and a trio of Scottish internationals: winger John Robertson, midfielder Archie Gemmill and defender Kenny Burns. The club reached the semi-finals of the UEFA Cup in 1983–84 but were knocked out by Anderlecht in controversial circumstances. It later emerged that in the second leg, the Belgian club had bribed the referee but the referee in question had since died in a car accident and was hence not able to be held to account.

Nottingham Forest's next significant trophy came in 1989 when they beat Luton Town in the League Cup final. For most of the season they had been hopeful of completing a unique domestic treble, but were beaten into third place in the League by Arsenal and Liverpool and lost to Liverpool in the replay of the FA Cup semi-final, originally held at Hillsborough, where 96 Liverpool fans were crushed to death.

Clough's side retained the League Cup in 1990 when they beat Oldham Athletic and were runner-up in the 1991 FA Cup Final.

Brian Clough's 18-year reign as manager ended in May 1993 when Forest were relegated from the inaugural Premier League after 16 illustrious years of top-flight football which had seen a league title, two European Cups and four League Cups.

Frank Clark, who had been a left-back in Nottingham Forest's 1979 European Cup winning team, returned to the club in May 1993 and was able to achieve a return to the Premier League when the club finished Division One runners-up at the end of the 1993–94 season.

Forest finished third in 1994–95 and qualified for the UEFA Cup – their first entry to European competition in the post-Heysel era. The club reached the quarter-finals, the furthest an English team reached in UEFA competitions that season. The 1996–97 season became a relegation battle and Clark left the club in December.

34-year-old captain Stuart Pearce was installed as player-manager and in March 1997 he was replaced on a permanent basis by Dave Bassett. Forest were unable to avoid relegation and finished the season in bottom place. They won promotion back to the Premier League at the first attempt, being crowned Division One champions in 1997–98, however Bassett was sacked in January 1999, with Ron Atkinson replacing him.

Ron Atkinson was unable to prevent Forest from once again slipping back into the Football League with a succession of poor results.

David Platt succeeded Atkinson and spent approximately £12 million on players, which yielded two mid-table finishes before departing to manage England U-21s.

Paul Hart became the Reds' new boss just two hours after the departure of Platt. Despite off-field difficulties, due to the ITV Digital collapse, Forest finished 2002–03 in sixth place and qualified for the play-offs, where they lost to Sheffield United in the semi-finals. A poor league run the following season, led to the sacking of Hart in February 2004 in order to prevent relegation.

Joe Kinnear was subsequently appointed and led the club to 14th place in the final league table. The 2004–05 season saw Forest drop into the relegation zone once more, leading to Kinnear's resignation in December 2004.

Following the brief caretaker stewardship of Mick Harford, Gary Megson took charge of Forest in January 2005 but failed to stave off relegation as the club ended the season second from bottom in 23rd place, becoming the first European Cup-winners ever to fall into their domestic third division.

In Forest's first season in the English third tier in 54 years, Megson survived until February 2006 when he left by "mutual consent" leaving the club only four points above the relegation zone. Frank Barlow and Ian McParland took temporary charge for the remainder of the 2005–06 season, engineering a six-match winning run and remaining unbeaten in ten games, taking 28 points from a possible 39 under the two, narrowly missing out on a play-off place, as they finished in 7th place.

Colin Calderwood was appointed as the twelfth manager of Forest in thirteen years in May 2006 and became the longest-serving manager since Frank Clark. The Calderwood era was ultimately one of rebuilding. In his first season he led the club to the play-offs, and achieved automatic promotion in his second year at the club. Calderwood's side struggled to adapt to life in the Championship in the 2008–09 campaign, and having been unable to steer Forest out of the relegation zone, Calderwood was sacked following a Boxing Day defeat.

Under the temporary stewardship of John Pemberton, Forest finally climbed out of the relegation zone, and Billy Davies was confirmed as the new manager on 1 January 2009. They avoided relegation as they finished 19th in the Championship, securing survival with one game to go.

The 2009–10 campaign was a successful one for Forest with the club holding a top-three position for the majority of the season, narrowly missing out on automatic promotion to West Bromwich Albion, and then lost to Blackpool in the playoffs.

The 2010–11 season saw Forest finish in sixth place in the Championship table putting them into a play-off campaign for the fourth time in the space of eight years, this time around they lost to Swansea over the two playoff semi-final legs.

In June 2011 Billy Davies's contract was terminated, and he was replaced as manager by Steve McClaren, who signed a three-year contract.

Forest started the 2011–12 season with several poor results and McClaren resigned, and chairman Nigel Doughty announced that he intended to resign at the end of the season. In October 2011, Nottingham Forest underwent several changes. These changes included the appointment of Frank Clark as new chairman of the club and also that of Steve Cotterill as manager.

Nigel Doughty, owner and previous chairman of the club died on 4 February 2012, marking the end of a 13-year association with the club, with many estimating his total contribution as £100,000,000.

The Al-Hasawi family, from Kuwait, purchased the club and became the new owners in July 2012.The Al-Hasawi family told press that they had a long-term vision for the club based around a 3–5-year plan, and after interviewing several potential new managers, appointed Sean O'Driscoll, he was known for playing an attractive brand of passing football and what football fans would consider the Forest way.

As of 15 December 2012 after the teams 0–0 draw away at Brighton, Forest sat in 9th position with 33 points, just 3 points off the play-off positions. Just over two weeks later Sean O'Driscoll was sacked following a 4–2 victory over Leeds United with the club stating their intentions of a change ahead of the January transfer window and hopes of appointing a manager with Premiership experience. The man to replace O'Driscoll was Alex McLeish. On 5 February 2013 Nottingham Forest and Alex McLeish had parted company by mutual agreement, just 40 days after McLeish took charge of Forest.

On 7 February 2013, the club re-appointed Billy Davies as manager, having been sacked as the team's manager twenty months previously. His first match in charge was a draw, followed by a run of 10 undefeated games. On 24 March 2014 the club announced they had terminated Davies' employment, following a defeat by Derby County. After initially rejecting the job in March 2014, fans favourite, Stuart Pearce was named as the man to replace Billy Davies on a two year contract, taking over from caretaker manager Gary Brazil.

After a bright start to his tenure, Forest started to slip down the table and on the 1st February 2015, Dougie Freedman was appointed manager of the club in place of Pearce.

On 13 March 2016 Freedman was sacked and Rennes head coach Philippe Montanier was appointed on a two-year contract on June 27, 2016, but sacked after 7 months.

Mark Warburton was named as the club's new manager on 14 March 2017.

On 18 May 2017 it was confirmed that Evangelos Marinakis had completed his takeover of Nottingham Forest, bringing an end to Al-Hasawi's reign as Forest owner.

On 8 January 2018, Aitor Karanka was appointed manager replacing Warburton.

Karanka was replaced by Martin O'Neill on the 15th January 2019.

Last season Forest finished in 17th place with 53 points.
The Manager – Martin O'Neill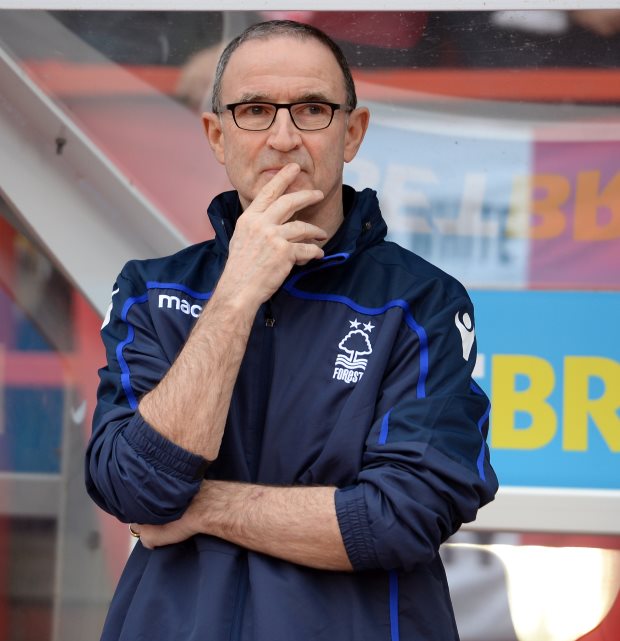 Form Guide
Ipswich Last 5 Matches currently in th place with points
16 Feb Ipswich Town 1 - 1 Stoke City


23 Feb Wigan Athletic 1 - 1 Ipswich Town


2 Mar Ipswich Town 1 - 2 Reading


9 Mar West Bromwich 1 - 1 Ipswich Town


12 Mar Bristol City 1 – 1 Ipswich Town

Nottingham Forest Last 5 Matches currently in th place with points
16 Feb Preston 0 - 0 Nottm Forest


25 Feb Nottm Forest 1 - 0 Derby County


2 Mar Stoke City 2 - 0 Nottm Forest


9 Mar Nottm Forest 3 - 0 Hull City


13 Mar Nttm Forest 1 – 3 Aston Villa


Marko's Caption Contest – THE DON CUP
Mid March and looking tight with those top 3. Keep the funnies coming.
WBA scores:



Bluepeter 5pts
Ando (looking up) & Blue Wilf 4pts
DerickIpsw (catapult) & Nicscreamer (viagra) 3pts
Bluemike (VAR) DerickIpsw (dog) & Shed on Tour 2pts





LEAGUE TABLE



ANDO 87
NICSCREAMER 84
DERICKIPSW 78
FROSTY 65
BLUEMIKE 64
AYLESBURYBLUE 57
BLUEBLOOD 49
TANGFASTIC 45
NUMBER 9 42
IPSWICHTOWNNO1 39
WATERSHIP DOWN 24
BLUEPETER 16
JOHNNYB 13
PATTHEGIMP 12
BLUEWILF 11
KERRY BLUE 11
SHED ON TOUR 8
TODD66 6
MASSEYFERGUSON 6
BARMY BILLY 6
QUASAR 4
MARVINBAY1973 2
ASHFORDBLUE 1
GOLDANDBLACK 1
CHARNWOOD 1
KL BLUE 1
OHIOTRACTORBOY 1



Nott'm Forest caption picture
Match Referee – Keith Stroud
IPSWICH TOWN 1
NOTTINGHAM FOREST 1