Tuesdays preview mate

Ipswich Town
v
AFC Wimbledon

Tuesday 20th August 2019 – 19:45


Portman Road
Pre Match Thoughts - Mike
From Villain to Hero




They say a week is a long time in Football and never has it been more apt than in the life of our captain Luke Chambers right now, when his 94th minute header when crashing into the net at Peterborough to salvage a draw it went a long way to pardoning him for his schoolboy howler Seven days earlier against Sunderland which robbed us of a deserved win, I suppose it was pretty much written in the stars that if anyone was going to save the day in such dramatic fashion it would be Chambo, that's pretty much how Football works, ironies at their best. It wasn't hard to notice that every single Town player made a point of congratulating the skipper such is the esteem he is held in and no doubt comes after what must have been a tough week for him, nobody will have to have told him that what he did was poor so for now the slate is wiped clean.

The game at London Road was hardly a classic and yet in it's own way was still quite watchable, sexy football it wasn't but we are not going to see that too often in League One, did Town deserve a point ? I suppose that was questionable but it certainly wasn't as bad as a few would have you believe, OK the second half wasn't great and yes Posh were on top for much of it but we did have chances in the game too, none more so than the Penalty which was a gilt edged chance to get level with plenty of time to go, unfortunately James Norwood blew the chance with a soft soft attempt. Reading the online stats would have you thinking there was nothing between the teams, we had the better of the possession and the same amount of efforts on target but as we all know stats can be misleading and there are attempts and attempts, depends what is defined as an attempt on target, but either way the sign of a successful side is not losing when not playing particularly well and on this occasion I am happy to go with that, we will have better days for sure and lets not forget Peterborough are expected to be right up there so that is Sunderland & Posh out of the way and still unbeaten, reasons to be cheerful.

Personally I think it is very easy to find negatives in any walk of life and Football is certainly no exception but trying to find positives is how I choose to look at it, for me Flynn Downes was again very good, maybe not quite as good as the first Two games but still looked a cut above most, alongside him was the reliable Cole Skuse who after a dodgy opening 15 minutes really came to the fore and put in a decent performance too, at the end Idris El MIzouni came on for a cameo appearance and once again as at Burton looked the part, indeed his pinpoint delivery was the catalyst for Chambo smashing home the header so again another positive, they can be found.




Just What Is Up.......




With Alan Judge ??? He really does look to be struggling right now, in fact I've not been impressed since his arrival at Portman Road, is it down to lack of fitness ? Was he unsettled by the QPR talk ? Maybe a bit of both but at the moment he is just not at the races, virtually every dead ball or cross is badly overhit and never finds the intended target, his attemts at goal normally clear the stand never mind the goal and his decision making with passes etc always seem to be the wrong ones, it has been said a few times that he is not a team player and at times I can fully concur with that, he tries to want to make it the "Allan Judge" show and it really isn't happening. At this level he should be excelling but it's far from it at the moment, hopefully he will settle soon and become the player many bigged him up to be but for me Danny Rowe & Luke Garbutt have been light years ahead of him this season so far.




Coming Thick & Fast.....




No sooner has the dust settled on One game and another is just around the corner, this time we welcome AFC Wimbledon to Portman Road for a match under the lights, this game is the start of a Three match run to the end of August that offers a real opportunity to pick up points and in doing so cement our place in the top Six at the very least, following this we have Bolton Wanderers (A) and Shrewsbury Town (H).

The Dons have had a sticky start and find themselves down in Eighteenth place at this embryonic stage of the season, a solitary point gleaned form their opening Three games, this coming on Saturday in a One all draw at home to Ten man Accrington Stanley, to be fair the opening Two games were against Fleetwood Town & Rotherham Utd, both of who are expected to be in the upper reaches of League One so while it's been a disappointing start it is by no means a disaster, survival will probably be the name of the game for Wimbledon so it's what they do against the lesser teams that will determine their fate, that said no game is a gimme and we will need to pay them the respect they deserve or we could be punished.

Looking at Wimbledon's line up and I can't begin to know anything about them because I don't recognise any of the names so it is a bit of an unknown quantity for me, I think it is down to what we do and how we perform that is key here, a performance like the first half against Sunderland would do very nicely and probably would get the job done, as long as the finishing is crisper from Town. I think we will come out on top in this one and I can see a 2-0 win here, hopefully the crowd does not drop to a poor level following the excellent turn out against Sunderland and the superb support at Peterborough but clearly it will be down, we still have a massive part to play in being that 12th man and with all due respect it is teams like AFC Wimbledon who won't be used to it and who may find it a bit daunting. There has always been something special about games under the lights at Portman Road, from St. Etiernne, Barcelona and Inter Milan to AFC Wimbledon, how times change but the importance is just the same.... IPSWICH TIL I DIE.

The Opposition – AFC Wimbledon
On 28 May 2002, the Football Association backed a 2–1 decision by the three-man independent, arbitration commission they had appointed to allow Wimbledon F.C. to relocate north to the new town of Milton Keynes in Buckinghamshire; a decision influenced, among other factors, by claims from Wimbledon chairman Charles Koppel that such a move was necessary in order to prevent the club from going bankrupt. The F.A. forbade any right of appeal against the decision.
Although the absence of a ground in Milton Keynes meeting Football League criteria meant that the club were unable to physically move for over a year, major organised protests at the decision continued to be held by Wimbledon's traditional local support and a boycott of the club's home matches at Selhurst Park meant attendances dwindled immediately.
Following the F.A.'s announcement of their decision, a group of Wimbledon supporters led by Kris Stewart and fellow founding members Marc Jones and Trevor Williams met in The Fox and Grapes pub on Wimbledon Common to plan what was to be done next as part of the protest. It was agreed that as there was no right of appeal, the only option was to start the club again from scratch. On 30 May 2002 the idea was put forward in a Wimbledon Independent Supporters' Association meeting to create a new community-based club named AFC Wimbledon and an appeal for funds was launched.
On 13 June 2002, a new manager, a playing strip and badge based on that of the original Wimbledon FC, and a stadium were unveiled to fans and the media at the packed-out Wimbledon Community Centre. In order to assemble a competitive team at very short notice, AFC Wimbledon held player trials on 29 June 2002 on Wimbledon Common, open to any unattached player who felt he was good enough to try out for the team. The event attracted 230 hopeful players, from whom the club's squad for their inaugural season was eventually chosen.
In the 2002–03 season, AFC Wimbledon competed in the Combined Counties League Premier Division under the management of former Wimbledon F.C. player Terry Eames, who was appointed on 13 June 2002. Their first ever game, a pre-season friendly against Sutton United on 10 July 2002, resulted in a 4–0 loss in front of a crowd of 4,657. At the end of their debut season, AFC Wimbledon finished third in the league and narrowly failed to win promotion to the Isthmian League First Division, despite a strong end to the season that involved winning their final 11 league fixtures.
In 2003–04, AFC Wimbledon won their first 21 league games before a 2–2 draw against Sandhurst Town on 10 January 2004, giving them 32 consecutive wins in league games over two seasons. Manager Terry Eames was suspended on 13 February 2004 and sacked five days later on the grounds of gross misconduct, after evidence was produced which showed him to have firstly made unauthorised and untrue representations to a number of the coaching staff, secondly, that he had falsely informed members of the coaching staff that the club had decided not to support his plans for youth football and required him to make immediate budgetary cut-backs and thirdly that he dispensed with the services of members of the coaching staff citing untrue reasons. Assistant manager Nick English took charge with immediate effect. The team went on to finish as champions of the Combined Counties League with an unbeaten record for the season of 42 wins and four draws.
Dave Anderson was appointed as new manager on 11 May 2004. Under his leadership AFC Wimbledon took their good form into the 2004–05 season during which they competed in the Isthmian League First Division — they remained top of the division for the duration of the season, and were convincing title-winners, sealing promotion to the League's Premier Division. Over the course of the season, AFC Wimbledon set a new record for the longest run of unbeaten league games at any level of senior football in the United Kingdom. The team remained unbeaten for 78 league matches between 22 February 2003 (a 2–0 defeat at home to Withdean 2000) and 4 December 2004 (a 2–0 defeat at Cray Wanderers).
The 2005–06 season proved far more competitive than previous seasons – as after winning their first few games, AFC Wimbledon found themselves struggling to remain in the play-off places. However, a 2–1 defeat at Fisher Athletic on 2 May 2006 prevented the club from achieving three back-to-back promotions.
Much of the 2006–07 season was overshadowed by the threat of a proposed 18-point deduction by the FA for the club's fielding of Jermaine Darlington who, it transpired, had not been registered correctly by the club and had therefore played in three games whilst still officially ineligible. However, this punishment was eventually reduced to a three-point deduction and a £400 fine on appeal, after the FA finally acknowledged that the club had made a simple administrative error. Although AFC Wimbledon did enough to qualify for the play-offs, they once again missed out on promotion, this time as a result of losing 1–0 to Bromley in the play-off semi-final on 1 May 2007. Manager Dave Anderson subsequently left the club by mutual consent on 2 May 2007.
Terry Brown was appointed as the new AFC Wimbledon manager on 15 May 2007. During 2007–08, he led the club to promotion to the Conference South in his first season in charge, a feat which predecessor Dave Anderson had proved unable to achieve, having lost two consecutive play-off final opportunities in the previous two seasons. The Dons made steady progress throughout the season, qualifying for the play-offs after finishing third in the League and going through to win the play-off final.
AFC Wimbledon spent most of the 2008–09 season near the top of the league table, eventually finishing as champions and earning promotion to the Conference Premier.
The 2009–10 season was the club's first in the Conference Premier. Overall the Dons finished eighth, 14 points short of the play-off zone. This was the first season in which the club had failed to make the top five in the league table.
In 2010–11 AFC Wimbledon finished as runners-up of the Conference Premier, qualifying for the play-offs and reaching the play-off final. In the play-off final at the City of Manchester Stadium on 21 May 2011, in front of a crowd of 18,195, AFC Wimbledon beat Luton Town 4–3 in a penalty shoot-out, after the match had ended 0–0 in extra time. The victory resulted in promotion to the Football League for the first time and represented the club's fifth promotion in nine years. The club's achievement of attaining League status after just nine seasons of existence is considered to be one of the fastest ascents for a new club since automatic promotion to the Football League first commenced in the 1980s. AFC Wimbledon also hold the record of being the first club to be formed in the 21st century to make it into the Football League, making them the youngest club in the Football League by some distance.
The 2011–12 season saw AFC Wimbledon's promotion to League Two. The team started the season well, winning seven out of their first 12 matches, but failed to keep the momentum going and had a poor run, eventually finishing the season ranking 16th, 10 points clear of the relegation zone.
The 2012–13 campaign marked the 10th anniversary of AFC Wimbledon's inaugural season. After an abysmal start to the season, manager Terry Brown was sacked on 19 September 2012 along with assistant manager Stuart Cash, with AFC Wimbledon sitting just above the relegation zone.
First team coach Simon Bassey took over as caretaker manager with immediate effect. Bassey was in charge just four matches, however, before former Wimbledon player Neal Ardley was appointed as Terry Brown's permanent replacement on 10 October 2012. The Dons secured their Football League status on the final day of the 2012–13 season, despite having started the day in the relegation zone.
In the 2013–14 season the club had a disappointing season overall, only managing to replicate the 20th placed league finish of the season before after the club were docked three points for the ineligible fielding of Jake Nicholson after failing to obtain international clearance for him after he joined from Scottish Championship side Greenock Morton on 19 February 2014.
The 2014–15 season saw AFC Wimbledon finished the season in a mediocre 15th place after a disappointing run of form saw them finish the season without a win in their last eight league fixtures.
The 2015–16 season was AFC Wimbledon's fifth consecutive season in League Two. Despite getting the season off to a mediocre start, the Dons finished the season strongly, winning seven out of their last 10 league matches to ensure that the club would confirm their highest ever League Two finish of seventh place and qualification to the 2016 Football League play-offs. They beat Accrington Stanley in the Semi's and this win earned them a place in the play-off final at Wembley Stadium against Plymouth Argyle. The fixture was scheduled for 30 May 2016, exactly 14 years to the day since the club's foundation. AFC Wimbledon ultimately triumphed 2–0 on the day in front of a crowd of 57,956.
The 2016–17 season saw AFC Wimbledon compete in League One for the first time in their history. Promotion also placed AFC Wimbledon in the same division as Milton Keynes Dons, who had simultaneously been relegated from the Championship. This ensured the club would face Milton Keynes Dons for the first time at Kingsmeadow which they did on 14 March 2017, going on to triumph 2–0. The club ultimately finished 15th in the league, after a disappointing slump saw them win just five out of their last 22 league matches between January and April.
AFC Wimbledon made an equally slow start to the 2017–18 campaign, managing just five wins in their first 20 league matches between August and December. On 13 December 2017, the club received a further boost after being granted permission to begin work on constructing a new 11,000-seater stadium (which could be expanded to hold up to 20,000 in the future) on the site of Wimbledon Greyhound Stadium. The club was eventually able to secure another season in League One with a draw in their penultimate game, meaning that for the first time, AFC Wimbledon would be playing in a higher division than the Milton Keynes Dons, who were relegated that season.
AFC Wimbledon saw a disastrous start to the 2018–19 season, losing twelve of their first seventeen league games. Manager Neal Ardley departed the club by mutual agreement on 12 November 2018 after a tenure of 6 years, 1 month, 2 days, making him the longest serving manager to date. Ardley was replaced by Wally Downes. After being rooted to the bottom of the table for most of 2019, they lost only 1 of their last 12 league games to lift them out of the relegation zone, ultimately staying up on goal difference on the last day of the season after a 0–0 draw with already relegated Bradford City.
The Manager – Wally Downes
Form Guide
Ipswich Last 5 Matches – Currently in 8th place with 5 points
3 Aug Burton Albion 0 - 1 Ipswich Town


10 Aug Ipswich Town 1 - 1 Sunderland


17 Aug Peterborough 2 - 2 Ipswich Town


AFC Wimbledon Last 5 Matches Currently in 18th place with 1 point
3 Aug Wimbledon 1 - 2 Rotherham


10 Aug Fleetwood 2 - 1 Wimbledon


17 Aug Wimbledon 1 - 1 Accrington
Match Referee – Robert Jones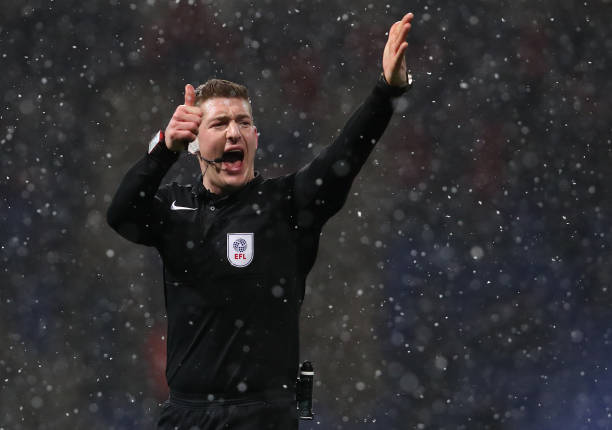 IPSWICH TOWN

2 AFC WIMBLEDON 1