Ipswich Town

vs

Shrewsbury Town

Saturday 31st August 2019 – 15:00


Portman Road
Pre-Match Thoughts - Mike
Five Star Town




I think it is fair to say that Town's 5-0 rout of beleaguered Bolton Wanderers has been overshadowed by Two things, firstly the fact that the Wanderers team was made up of kids and secondly the off field problems which have beset the Lancashire outfit not only in the build up to the game but all season long and beyond. The departure of boss Phil Parkinson just days prior to the game was the final straw while the very strong possibility that the club was going to fold put any result into perspective as it was deemed irrelevant in the grand scheme of things. Having said all of that Town still had a job to do and were on a hiding to nothing in some respects, failure to win and win well would have been deemed failure and raised concerns among the sceptics who are still convinced Town are in a false position and destined for an average season at best, thankfully the boys in Blue delivered a pretty one sided performance with Five goals to show for it and but for the heroics of Remi Matthews in the Bolton goal it could well have been at least Eight.

One of the most pleasing things for me is the way the front Two of Norwood & Jackson are starting to form a good understanding, the more they play together the better it will become too but Seven goals between them already is impressive. One of the big talking points has been more about the chances Norwood has missed rather than the one's he's converted and I have to say I am a bit perplexed by it, for me it is fine to miss chances as long as you are taking your fair share too and he is definitely doing that, I would be more concerned if the strikers were not getting into the positions to start because that hints of a lack of confidence which is clearly not the case. As for Kayden Jackson he looks a different player playing in a front Two and is starting to show the kind of form that I've always believed was there but just needed nurturing, if these Two can bang in 35+ goals between them it gives us a great foundation from which to build on and with the likes of Keane, Edwards, Garbutt, Judge and Nolan all capable of scoring goals we should not lack the firepower that has so often been missing in the past. But for now let's just bask in the glory of being unbeaten and top of the league and this despite many thinking we had a tough start to the league campaign.




A Chance To Keep It Going




While no game is ever easy I think it would be fair to assume that most Town fans will be expecting us to beat Shrewsbury on Saturday and keep the unbeaten run going while almost certainly cementing our place at the top of the table. The name Shrewsbury Town evokes terrible memories of a certain Paul Hurst, at the time I was praying we would lure him away form them as he seemed to me to be the perfect fit for Town but as we all know it was a disaster from start to finish, I think it will be deemed a little bit of a grudge match with those who follow the Shrews at least given how we "supposedly" went about or business in bringing Hurst to Portman Road, rumors of illegal approaches etc were doing the rounds and while nothing was ever confirmed I think there will be a bit of an edge to this one.

The Shropshire club have had a decent start to the campaign and sit in Ninth place with Eight points from their first Five games, they had a notable One goal win at home to Portsmouth on the opening day but it has been noted that Four of their opening Six games have seen them fail to find the net so goals are definitely hard to come by, if Town can keep it tight at the back I can see us winning this one to keep the momentum going. Not being familiar with any of their players it is hard to know who to look out for and on paper at least we look much the stronger outfit so I am going for a Town win, possibly with a Two goal margin.

The Opposition – Shrewsbury Town
Shrewsbury Town were formed in 1886, following the demise of first Shropshire Wanderers and later indirectly Castle Blues. The Blues were a rough team, leading to their demise after several games were marred by violence. The new team hoped to be as successful but without the notoriety. Press reports differ as to the date the new club was formed, The Eddowes Shropshire Journal of 26 May 1886 reported the birth of the club at The Lion Hotel, Wyle Cop, Shrewsbury. The Shrewsbury Chronicle reported the club's being formed at the Turf Hotel, Claremont Hill, Shrewsbury. It may be both accounts are true, with a get-together at The Lion being finalised at the Turf.

After friendlies and regional cup competitions for the first few seasons, Shrewsbury were founder members of the Shropshire & District League in 1890–91, later admitted to the Birmingham & District League in 1895–96. Many of the teams Town faced in the early days have vanished, however Shrewsbury met many of today's Football League and Conference teams, including Crewe Alexandra, Coventry City, Stoke City, Kidderminster Harriers and Stafford Rangers.

In 1910, Shrewsbury looked to move to a new ground, having spent early years at locations across the town, notably at Copthorne Barracks west of the town. The club moved to Gay Meadow on the edge of the town centre, within sight of Shrewsbury Abbey, and stayed 97 years.

Shrewsbury's Birmingham League days were mostly mid-table, with a few seasons challenging near the top, the club being league champions in 1922–23.

A move to the Midland Champions League in 1937–38 saw the club enjoy one of its most successful seasons, winning a league and cup treble. Shrewsbury were league champions, scoring 111 goals . In addition, the Welsh Cup was won following a replay, the team enjoyed a run in the FA Cup, and won the Shropshire Senior Cup.

After a run of good seasons in post-war years, Shrewsbury were admitted, alongside Scunthorpe United to the old Division 3 (North) of the Football League in 1950, after being Midland League champions in 1949–50, following the decision to expand from 88 to 92 clubs.
Shrewsbury gained their first promotion, to the Third Division, in 1958–59. They remained in the third tier 15 years, slipping back to Division Four at the end of 1973–74.

1960–61 season saw Shrewsbury Town reach the Semi Final of the League Cup. After beating Everton in the quarter-finals, they narrowly lost over two legs 4–3 on aggregate to Rotherham United. This era was also remembered for Arthur Rowley. He arrived from Leicester City in 1958, the club's first player/manager. During his playing and managerial career, he broke Dixie Dean's goal-scoring record, scoring his 380th league goal against Bradford City at Valley Parade on 29 April 1961. Retiring from playing in 1965 he remained manager until July 1968.

Shrewsbury were promoted to the Third Division in 1974–75 as runners-up, before another successful season in 1978–79, when they were league champions under Ritchie Barker and later Graham Turner. Over 14,000 fans packed Gay Meadow on 17 May 1979 to see Shrewsbury seal promotion with a 4–1 win over Exeter City. In addition, the club had their first run to the FA Cup quarter-finals, before a replay defeat to Wolverhampton Wanderers. Turner is the team's most successful manager, winning the Third Division Championship in 1978–79 – his first season in charge – to take the club into the Second Division for the first time. They remained for ten years, although Turner departed for Aston Villa in 1984. Shrewsbury repeated their 1979 feat of reaching the quarter-final in 1981–82, defeating UEFA Cup holders Ipswich Town in the fifth round before defeat away to Leicester City.

The 1980s saw many big teams defeated by Shrewsbury, whose period in the old Second Division coincided with some of the current Premier League clubs. During the 1980s, Fulham, Newcastle United, Blackburn Rovers, West Ham United and Chelsea lost to Shrewsbury Town. Middlesbrough were defeated at Gay Meadow at the end of 1985–86, Shrewsbury winning 2–1, relegating Middlesbrough, who went out of business and almost out of existence. The match was marred by violence from Middlesbrough fans, with many of them later having to return to Shrewsbury for court appearances.

In the early to mid-1980s the club enjoyed its most successful Football League run. Shrewsbury survived through the sale of players, with some to have played for Shrewsbury including Steve Ogrizovic, David Moyes, John McGinlay and Bernard McNally. They were relegated at the end of 1988–89 after ten years. In the Third Division, on 22 December 1990, Gary Shaw scored the quickest Town hat trick – 4 minutes and 32 seconds – against Bradford City at Valley Parade. At the end of 1991–92, three years after relegation to the Third Division, the club was relegated to the Fourth – the first time since 1975. However, two seasons later Shrewsbury won the new (fourth tier) Division Three championship under Fred Davies in 1993–94, and remained in Division Two (third tier) three seasons. Shrewsbury were not to rise any further, remaining mid-table before slipping down again at the end of 1996–97.

The 1990s saw Shrewsbury make their first appearance at Wembley as finalists in the 1996 Football League Trophy final. Shrewsbury lost 2–1 to Rotherham United; future Shrewsbury striker Nigel Jemson scoring both Rotherham goals. Davies was sacked at the end of the 1996–97 relegation season. Jake King arrived, following a successful reign at local rivals Telford United.

In the 1999–2000, Shrewsbury endured a poor season, with King being sacked in November as the club near relegation. Former Everton captain and Welsh international Kevin Ratcliffe was appointed manager and saved them from relegation to the Conference on the final day of the season with a 2–1 victory away to Exeter City.

Ratcliffe worked on improving the side. Former youth team and reserve player Luke Rodgers emerged as a regular goal-scorer, and with big names arriving at Shrewsbury, the team looked on the up, narrowly missing the 2001–02 league playoffs despite 70 points.

The 2002–03 saw Shrewsbury enjoy an FA Cup run. After dispatching non-league sides Stafford Rangers and Barrow, they won at home against Everton in the third round in front of 7,800, with two goals by Nigel Jemson. Chelsea were the fourth round visitors, in a televised match on BBC's Match of the Day. Town lost 0–4, with Gianfranco Zola the man of the match. A near capacity crowd of 7,950 turned up for Chelsea, but from then on, the side's form disappeared, picking up just two wins in the league thereafter. Seven points adrift at the bottom and having conceded 92 goals, the club contemplated the end of their 53 years in the league. Following angry demonstrations from fans, Ratcliffe resigned, and Mark Atkins took temporary charge for the club final League game, a 2–1 defeat to Scunthorpe United, who were coincidentally the first League opponents for Shrewsbury Town back in 1950.

Northwich Victoria manager Jimmy Quinn was appointed Shrewsbury manager in May 2003, with the aim of getting them promoted back to the Football League at the first attempt. With most of the previous year's players released, Quinn assembled a whole new squad, with experienced non-league players such as Darren Tinson and Jake Sedgemore being joined by Colin Cramb, Scott Howie and former League Cup finalist Martin O'Connor. The league title went to Chester City, but with 74 points, Shrewsbury finished third in the league and defeated Barnet in the playoff semi-finals to set up a playoff final against Aldershot Town, at the neutral venue of the Britannia Stadium, home of Stoke City. The two teams played out a 1–1 draw which went to a penalty shootout. Shrewsbury goalkeeper Scott Howie saved three consecutive Aldershot penalties and defender Trevor Challis scored the winning penalty.

Quinn departed 14 league games into the season, being replaced by former Preston manager Gary Peters, who preserved Shrewsbury's Football League status in the 2004–05 League Two campaign. Shrewsbury's plans to move ground came to fruition, as chairman Roland Wycherley ceremoniously cut the first sod of soil at the New Meadow in the summer of 2006.

Despite the departure of a then talented young goalkeeper and future England number 1 Joe Hart to Manchester City, Shrewsbury went on a 14-match unbeaten run in the 2006–07 season; following a 2–2 draw against Grimsby Town in the final League match to be held at Gay Meadow, they finished in seventh place and thus qualified for the play-offs, where they defeated Milton Keynes Dons in the semi-finals. The team lost to Bristol Rovers in the League Two play-off final on 26 May 2007 at the new Wembley Stadium in front of a record crowd for any 4th tier game of 61,589.

The club moved to the New Meadow stadium for the 2007–08 season. Peters left the club on 3 March 2008 by mutual consent, replaced by Paul Simpson, who led the club to an eventual 18th-place finish in the league. After the season, the kit manufacturer Prostar earned the naming rights of the stadium.

The 2008–09 season saw Shrewsbury reach the play-offs again with victory over Dagenham and Redbridge on the final day of the season. They faced Bury in the playoff semi-finals, winning on penalties with goalkeeper Luke Daniels making two saves to send Shrewsbury through 4–3 on aggregate. Shrewsbury lost 0–1 to Gillingham in the play-off final at Wembley Stadium on 23 May in front of 53,706, with a goal in the 90th minute by Gillingham's Simeon Jackson. On 30 April 2010, after a disappointing 2009–10 season, Simpson was dismissed as manager with two games remaining.

Graham Turner returned to Shrewsbury Town as manager in June 2010. The club finished the 2010–11 season in 4th place, finishing with 79 points and qualifying for the playoffs, missing automatic promotion by only 1 point. They lost 2–0 on aggregate in the playoff semi-final to Torquay United. The following 2011–12 season they finished 2nd on 88 points. They won 1–0 over Dagenham & Redbridge from a James Collins header on the penultimate game of the season to achieve promotion to League One after a 15-year absence. Shrewsbury exceeded expectations the following 2012–13 season and ultimately managed to seal League One safety with two games to spare of their first season back, a 1–0 win at home to Oldham Athletic. The beat relegated Portsmouth 3–2 on the final day to finish 16th on 55 points. The following season, a disappointing first half of the season saw Turner quit in January and relegation was confirmed after a 2–4 home defeat against Peterborough United.

In May 2014 ex-Fleetwood Town boss Micky Mellon was appointed manager. Town were promoted back to League One on 25 April 2015 with a 0–1 victory away to Cheltenham Town via Jean-Louis Akpa Akpro's goal. Mellon left for Tranmere Rovers in October 2016, and he was replaced by Grimsby Town manager Paul Hurst, with Shrewsbury bottom. In 2017–18, Hurst led Shrewsbury to the EFL Trophy, ultimately losing to Lincoln. He also led the team to the League One play-offs, but lost to Rotherham after extra time. Hurst left to join Ipswich Town on 30 May 2018. He was replaced by former Macclesfield boss John Askey, but he was sacked later that year in November having won just 5 of their opening 21 games. His successor, Sam Ricketts was appointed manager in December.

The Manager – Sam Ricketts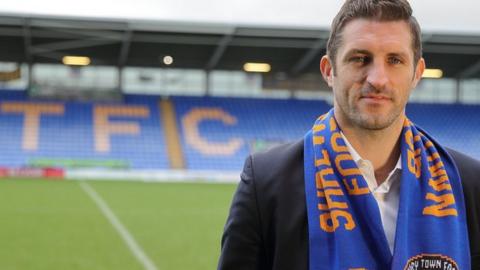 Form Guide
Ipswich Last 5 Matches – currently in 1st place with 11 points
3 Aug Burton Albion 0 - 1 Ipswich Town


10 Aug Ipswich Town 1 - 1 Sunderland


17 Aug Peterborough 2 - 2 Ipswich Town


20 Aug Ipswich Town 2 - 1 Wimbledon


24 Aug Bolton 0 - 5 Ipswich Town
Shrewsbury Last 5 Matches – currently in 9th place with 8 points
3 Aug Shrewsbury 1 - 0 Portsmouth


10 Aug Milton Keynes 1 - 0 Shrewsbury


17 Aug Shrewsbury 0 - 0 Rochdale


20 Aug Accrington 2 - 3 Shrewsbury


24 Aug Shrewsbury 0 - 0 Burton Albion
Marko's Caption Competition -THE DON CUP
Very high standard of captions this season. The new rule of "Caption 1, Caption 2" making it slightly longer in terms of time to get it all scored but its going to work a treat I think and it is totally fair. Long season ahead, plenty points to play for with two double rounds over Xmas & New Year so please, do not let the first league table put anyone off.


Here are the scores for the first 4 Saturday fixtures.
BURTON ALBION
AylesburyBlue 5pts
Tangfastic (Caption 1) 4pts
Tangfastic (Caption 2), Kerry Blue 3pts
Bluemike, Charnwood, Frosty (Caption 1), Watership Down 2pts
SUNDERLAND
Ando (Caption 1) 5pts
Bluemike (Caption 2) 4pts
AylesburyBlue (Caption 2), BlueWilf (Caption 2), Johnny B (Caption 2), Shed on Tour (Caption 1) 3pts
Barmy Billy, Blueblood (Caption 2), Tangfastic 2pts
PETERBOROUGH
AylesburyBlue (Caption 2) 5pts
Barmy Billy 4pts
Todd66 3pts
Bluemike, Number9 (Caption 2) Shed on Tour (Caption 1) 2pts
BOLTON
Bluemike (Caption 2) 5pts
DerickIpsw (Caption 1) 4pts
Ando (Caption 1), Tangfastic (Caption 1), Number9 (Caption 2) 3pts
AylesburyBlue (Caption 1), Frosty (Caption 1) Shed on Tour (Caption 2) 2pts
LEAGUE TABLE
AylesburyBlue 17
Bluemike 13
Tangfastic 13
Ando 10
Shed on Tour 8
Barmy Billy 7
DerickIpsw 7
Kerry Blue 7
Number9 7
BlueWilf 6
Frosty 6
Todd66 6
Blueblood 5
Johnny B 4
Nicscreamer 4
Quasar 4
Charnwood 3
Watership Down 2
AshfordBlue 1
Lucy 1
MasseyFerguson 1
Shrewsbury Town caption pic: (obvious it was going to be this a$$hole)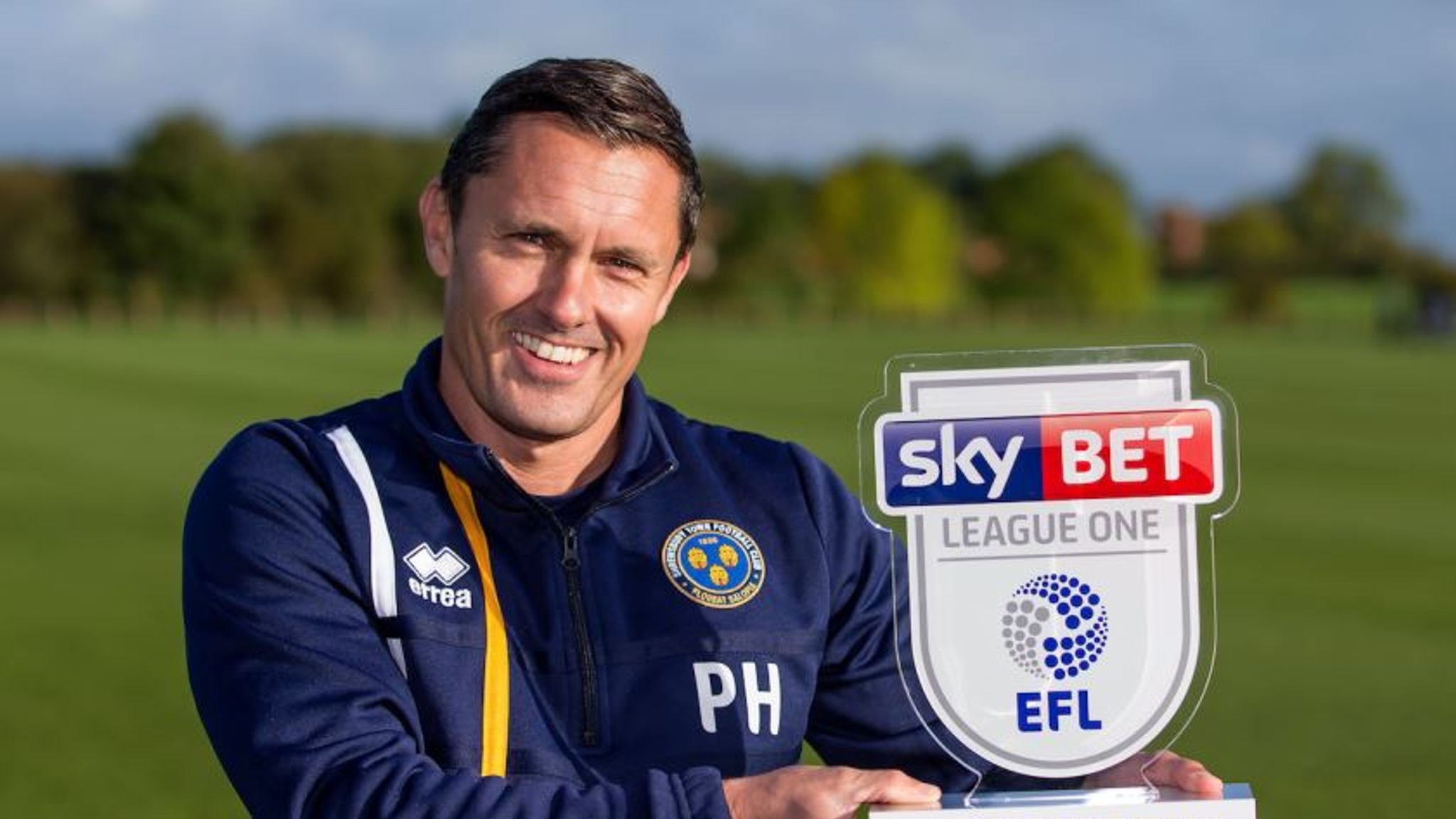 Match Referee – Trevor Kettle
IPSWICH TOWN

1

SHREWSBURY

0