Ipswich Town

v

Oxford United

Saturday 22nd February 2020 – 15:00

Portman Road
Pre-Match Thoughts - Mike
At Last !!! The Best Yet..........




Finally we managed to sustain a good performance for pretty much the whole Ninety minutes, well Eighty actually but that's near enough. Paul Lambert felt the performance that saw us despatch Burton Albion with ease was our best in his time here and while I am not sure about that I do think it was without doubt our best performance of this season, we have had some good gritty and solid displays where we have ground out wins but this one was full of flair and attacking intent, plenty of chances were created and the Four goals we did score were pleasing but let's not kid ourselves, based on the chances we created the final scoreline could have been double that.

So why such a big improvement all of a sudden, well having the much maligned Alan Judge starting in his recognised and preferred role had a big impact on proceedings as he was a real thorn in Burton's side all game, getting himself into good scoring positions caused them a lot of problems while his movement really did created plenty of space for the other strikers to exploit, the Two goals Judge did get could so easily have been a hat-trick as he crashed a early chance off the crossbar. I think the arrival of Josh Earl has also seen a improvement in Town's rearguard, no disrespect to James Wilson who by and large has done ok Earl has that extra bit of quality and composure on the ball, he looks to use it and bring others into play where as Wilson is more in the Alan Hunter mould of finding row Z or launching down field without looking up. There is also no doubt that we benefitted form the welcome return of Luke Garbutt who for me gives us more balance on the left, not to mention his delivery which always causes problems for the opposition.

The player who really impressed me was my man Kayden Jackson who I thought was superb on the day, Lambert felt he was unplayable and while that is taking it a little far he really was on top of his game, quite how he only scored Two is beyond me, it could and maybe should have been Five or Six, first off he rounded the keeper before firing high and wide, then in the second half he was through One on One but fired straight at the keeper, then we have the Two acts of selfishness from Keane & Sears who both had simple passes to present Kayden with tap in's but instead both tried to go for glory themselves, let's face it we all know Sears couldn't score in a brothel so quite what he was thinking god only knows but at the end of the day I was so pleased for Kayden as he often gets ridiculous and unjust criticism, it is often said that he has a terrible first touch and while I agree it is something he needs to work there is no denying the first touch for his first goal, the way he deftly brought that ball down was as good as anything you will see in this or any other division, add to that his relentless running and chasing down balls must not go unnoticed, to have a hand in all Four goals says it all, well done my MOTM.




We Have To Build On It......




The only down side to Saturday's excellent win was that virtually all the other results failed to go our way and I expect this will continue to be the case now we get to the business end of the season, it is all about what we do, we cannot rely on others slipping up which is why it is imperative we build on the Burton performance/result against Oxford Utd, I think we now look better at home than we did earlier in the campaign so another game on home soil is as much as we could ask for. having seen the game at Oxford Utd a while back I know we have it in us to beat them, in awful conditions we were the better side and should have won the game, I saw little on that night to suggest they would cope with another "Burton like " performance so it's very much down to us, to gain that momentum and confidence now would be massive as the run in fast approaches, I think the games against Oxford, Portsmouth, Fleetwood and Coventry at home are pivotal because I see us winning the games against Southend, Bolton, Rochdale & MK Dons with little fuss or bother so if we can get say at least Nine points from those harder games we will be well set to finish close to where we want to be but as others have said, let's just take One game at a time and see where it takes us.

What did please me was the crowd numbers and indeed atmosphere against Burton, it was first class and there wasn't a single ridiculous protester in sight, contrary to some reports it just never happened, I doubt it was ever going to but quite how any Town fan would even contemplate such actions at this time of a season while sitting Five points off the top and battling for promotion really beggars belief, I just think they must have some warped hidden agenda, the thought of success seems to upset them, anyway well played the true fans who on the day did their job impeccably and roared the boys home.

So can we do it again, yes of course we can and while I will not be predicting another Four goal salvo I think Town will rise to the occasion again and get Three more precious and much needed points and hopefully with it a place back in the top Six which at the very very least is where we should be. I am going for a 2-1 Town victory and hopefully more success for the man of the moment Kayden Jackson, go silence them KJ. COYB'S.
The Opposition – Oxford United
Oxford United were formed as Headington in 1893, adding the suffix United in 1911 after merging with Headington Quarry. The club was founded by Rev. John Scott-Tucker, the vicar at Saint Andrew's Church in Headington, and a local doctor named Robert Hitchings. A football team was a way for the cricketers of Headington Cricket Club to maintain their fitness during the winter break. The club's first football match played was against Cowley Barracks.

Headington had no regular home until 1913, when they were able to purchase Wootten's Field on London Road, but this was redeveloped in 1920, forcing the club to move. A permanent home was found in 1925, when they purchased the Manor Ground site on London Road. The facility was used as a cricket pitch in the summer, and a football pitch in the winter. In 1899, six years after their formation, Headington United joined the Oxfordshire District League Second Division, where they competed until the outbreak of the First World War; the Second Division was renamed the Oxfordshire Junior League after the resumption of football in 1919.

In 1921, the club was admitted into the Oxon Senior League. The first season included a 9–0 victory, with eight of those goals coming from P. Drewitt. This remains a record for the highest number of goals scored by an Oxford player in a first-team match. At this time a small rivalry existed with Cowley F.C., who were based a few miles south of Headington. During a league game on May Day, the referee gave two penalties to Cowley; supporters broke past security and players, resulting in the referee being "freely baited". The first FA Cup tie played was in 1931, against Hounslow F.C. in the Preliminary Round, ending in an 8–2 defeat for Headington. United spent two seasons in the Spartan League in 1947 and 1948, finishing fifth and fourth respectively. It was around this time that the cricket team left the Manor and moved to new premises near Cowley Barracks.

A move into professional football was first considered during the 1948–49 season. Vic Couling, the president at the time, had applied for Headington to become a member of a new Second Division in the Southern League. Other teams that applied included Weymouth, Kettering Town and future league side Cambridge United. Although the plans were postponed, the First Division was going to be expanded by two clubs; Weymouth and Headington were elected. It was later discovered that Llanelli had just one vote fewer than Headington. Oxford played its first season in the Southern League in 1949, the same year they turned professional. Former First Division forward Harry Thompson was hired as manager. In 1950, Headington United became the first professional club in Britain to install floodlights, and used them on 18 December against Banbury Spencer. They initially played in orange and blue shirts, but changed to yellow home shirts for the 1957–58 season. The reason for the change is unknown. In 1960, Headington United was renamed Oxford United, to give the club a higher profile.

Two years later, in 1962, the club won the Southern League title for the second successive season and was elected to the Football League Fourth Division, occupying the vacant place left by bankrupt Accrington Stanley.

Two successive eighteenth-place finishes followed, before promotion to the Third Division was achieved in 1965. A year before the promotion, Oxford became the first Fourth Division club to reach the sixth round of the FA Cup, but have not progressed that far in the competition since. Oxford won the Third Division title in 1967–68, their sixth season as a league club, but after eight years of relative stability the club was relegated from the Second Division in 1975–76.

In 1982, as a Third Division side, Oxford United faced closure because of the club's inability to service the debts owed to Barclays Bank, but were rescued when businessman Robert Maxwell took over the club. In April 1983, Maxwell proposed merging United with neighbours Reading, to form a new club called the Thames Valley Royals, to play at Didcot. Jim Smith would have managed the club and been assisted by Reading boss Maurice Evans. The merger was called off as a result of fans of both clubs protesting against the decision. Furthermore, the Reading chairman stepped down and was replaced by an opponent of the merger. Maxwell also threatened to fold the club if the merger did not go through. Oxford won the Third Division title after the 1983–84 season under the management of Jim Smith, who also guided them to the Second Division title the following year. This meant that Oxford United would be playing First Division football in the 1985–86 season, 23 years after joining the Football League. Smith moved to Queens Park Rangers shortly after the promotion success, and made way for chief scout Maurice Evans, who, several seasons earlier, had won the Fourth Division title with Reading.

Oxford United finished eighteenth in the 1985–86 First Division, avoiding relegation on the last day of the season after defeating Arsenal 3–0. They also won the Football League Cup, known at the time as the Milk Cup under a sponsorship deal. As winners, Oxford would have qualified for the following season's UEFA Cup, had it not been for the ban on English teams that had resulted from the previous year's Heysel Stadium disaster. It was the last time the League Cup was played under the name "Milk Cup", sponsors Littlewoods taking over the following season. The 1986–87 season saw Oxford United narrowly avoid relegation and stay in the First Division. Robert Maxwell resigned as chairman in May 1987, to take over at Derby County, handing the club to his son Kevin. Maurice Evans was sacked in March 1988 with Oxford bottom of the First Division.

Former Liverpool defender Mark Lawrenson was named as Oxford's new manager, but was unable to prevent relegation to the Second Division. He was sacked three months into the 1988–89 Second Division campaign after a dispute with the chairman over the £1 million sale of striker Dean Saunders to Derby County. Derby were owned by Robert Maxwell, father of the then Oxford United chairman, Kevin Maxwell. Following Robert Maxwell's death in 1991, his personal estate, including the club, became insolvent.

After a long search for a new owner, during which BioMass Recycling Ltd took over the club, Brian Horton was named as Oxford's new manager. He remained in charge until September 1993, when he moved to Manchester City in the recently formed FA Premier League. Horton led United to mid-table finishes during his management spell, apart from a 21st-place finish at the end of the 1991–92 season. Oxford, now in the renamed Football League Division One, briefly restored Maurice Evans as manager, before turning to Bristol City manager Denis Smith. Despite Smith's efforts, Oxford was relegated to Division Two at the end of the 1993–94 season, with just four wins in the last eleven games.

Denis Smith brought in two strikers who were experienced in the top division: Southampton's Paul Moody and Nottingham Forest's Nigel Jemson. Oxford finished seventh in 1994–95 season, and in the following season gained promotion by finishing runners-up to rivals Swindon Town, despite not winning an away game till the end of January. Robin Herd, co-owner of the March Racing Team, took control of the club in 1995. In June of that year, the board of directors unveiled plans for a new 16,000-seat stadium at Minchery Farm, to replace the dilapidated Manor Ground. The club had hoped to move into the new stadium near the Blackbird Leys housing estate by the start of the 1998–99 season, but construction was suspended during the preceding season, because construction company Taylor Woodrow had not been paid for the work already undertaken.

The 1996–97 season saw Oxford finish seventeenth, and included the sale of Scottish international defender Matt Elliott to Leicester City. Despite Smith's departure to West Bromwich Albion in December 1997, United finished twelfth the following season under his successor, and former captain, Malcolm Shotton. Shotton was previously the assistant manager of the Barnsley side that gained promotion to the Premier League. During October 1998, the backroom staff at the club went unpaid, due to United's financial situation with the new stadium, and the threat of administration caused a group of fans to set up a pressure group called Fighting for Oxford United's Life (FOUL). The group began to publicise the club's plight through a series of meetings and events, including a 'Scarf of Unity', which was a collection of scarves from various clubs which was long enough to stretch around the perimeter of the pitch. Chairman Robin Herd stepped down to concentrate on his engineering projects, and in April 1999 Firoz Kassam bought Herd's 89.9% controlling interest in Oxford United for £1, with which he also inherited the club's estimated £15 million debt. Kassam reduced £9 million of the debt to just £900,000, by virtue of a Company Voluntary Arrangement, by which unsecured creditors who were owed over £1,000 were reimbursed with 10p for every pound they were owed. Secured creditors were paid off when Kassam sold the Manor to another of his companies, for £6 million. Kassam set about completing the unfinished stadium, gaining planning permission for a bowling alley, multiplex cinema and hotel next to the stadium, following a series of legal battles which were eventually all settled. The season ended with relegation back to the Second Division.

Oxford's poor form continued into the 1999–2000 season and, with the team in the relegation zone, Shotton resigned in late October. After a few months with Mickey Lewis as player-manager, former manager Denis Smith returned to the club, managing a twentieth-place finish, one place clear of relegation. Smith's second spell didn't last long, and he was replaced by David Kemp a few weeks into the following campaign. At the end of the 2000–01 season, Oxford were relegated back to the Third Division after a 35-year absence, with 100 goals conceded. They suffered 33 league defeats, the second-highest number of league defeats ever endured by a league club in a single season.

Oxford began the next season with a new manager and a new stadium, with the relocation to the Kassam Stadium completed after six years of speculation. Former Liverpool and England defender Mark Wright was given the manager's job, but resigned in late November, after being accused of making racist remarks to referee Joe Ross. Wright's successor, Ian Atkins, was unable to make an immediate impact and Oxford finished in 21st position in the league, at the time their lowest-ever league position. United missed out on the play-off places the following season, by one place and one point. Fifteen wins at the start of the 2003–04 season saw Oxford top of the table at the end of January. However, Ian Atkins was sacked in March after agreeing to take charge at rivals Bristol Rovers. His replacement, Graham Rix, could only manage a ninth-place finish at the end of the season, and was sacked the following November. Oxford replaced him with Argentine Ramón Díaz, who managed the team to a mid-table finish. Diaz and his team of assistants left the club at the beginning of May 2005, after being banned from the ground by the chairman following failed negotiations. During his time at the club, Diaz brought in a number of South American players including his own sons, and Juan Pablo Raponi. Ex-England midfielder and former West Bromwich Albion manager Brian Talbot signed a two-year contract to replace Rix. Talbot found little success and was sacked in March 2006, with the club in 22nd place. He was replaced by youth team coach Darren Patterson.

On 21 March 2006, Firoz Kassam sold the club, including its debts, for approximately £2 million to Florida-based businessman Nick Merry, who had played for United's youth team in the mid-1970s. Merry immediately made changes to the club, including the hiring of former manager Jim Smith in his second spell. Despite signing five new players on his first day in charge, Smith was unable to prevent relegation at the end of the 2005–06 season. After 44 years in English league football, Oxford were relegated to the Conference National after finishing in 23rd place, becoming the first former winners of a major trophy to be relegated from the league. Coincidentally, Accrington Stanley, the club whose bankruptcy in 1962 allowed United to be elected into the League, was one of the two clubs promoted to replace them.

Jim Smith was retained as manager for the following season, and it started positively for Oxford, with 14 wins and 8 draws from the opening 25 games. A run of eleven league games without a win followed, and saw United drop to second, where they remained until the end of the season. On Boxing Day 2006, a crowd of 11,065 watched United draw 0–0 with Woking at the Kassam Stadium, the largest-ever attendance for a Conference match (excluding play-offs). Oxford qualified for the play-offs by finishing second, but lost on penalties in the semi-final to Exeter City.

On 9 November 2007, Jim Smith resigned as manager and first-team coach Darren Patterson returned as manager. In a lacklustre season which included defeats to Droylsden and Tonbridge Angels, camouflaged by a belated run of eight wins in the last eleven games, Oxford finished 9th in the Conference National in 2007–08, 10 points off the last play-off place.

On 2 October 2008, Nick Merry stepped down as chairman to be replaced by Kelvin Thomas, who had been part of the management team at the time of Merry's takeover. Just under two months later, Patterson was sacked after a poor run of form, and was replaced by former Halifax Town manager Chris Wilder. Following Wilder's arrival, the team won 15 of the remaining 21 league matches that season. A 5-point deduction for fielding an unregistered player resulted in a seventh-place finish, four points and two places short of the play-offs.

Oxford led the table for most of the first half of the 2009–10 season, but dropped into the play-off places after a poor run of form, finishing third. They beat Rushden & Diamonds over two legs to advance to the play-off final against York City on 16 May 2010. Oxford won the final 3–1, to return to the Football League for the 2010–11 season. The attendance was 42,669, a new record for the final, with around 33,000 being United fans.

Oxford's first game back in the Football League was away to Burton, which finished in a 0–0 draw; their first League win was on 4 September against Morecambe at the Kassam Stadium, with James Constable scoring a hat-trick in a 4–0 victory. They finished the season in 12th place.

The team spent much of the 2011–12 season in or around the playoff places, and achieved the double over rivals (and eventual champions) Swindon Town for the first time since the 1973–74 season. However, they failed to win any of their last seven matches and finished the season in 9th place, two places and four points outside the play-offs.

Chairman Kelvin Thomas stepped down during the 2012 close season, to be replaced by owner Ian Lenagan. The 2012–13 season was blighted by injuries and patchy form: after opening the season with three wins and briefly heading the table, United lost their next six games, a pattern of inconsistency that was to continue throughout the season. United finished outside the play-offs for the third consecutive season, but manager Chris Wilder was given a further one-year contract in April 2013. Some Oxford fans were unhappy about the decision to renew Wilder's contract, having pressed for his sacking during the second half of the 2012–13 season.

After another bright start, Oxford led the table several times in the first half of the 2013–14 season. On 25 January 2014, with the club faltering though still in the play-off places, Wilder resigned as manager to take up the reins at relegation-threatened Northampton. Mickey Lewis subsequently became the caretaker manager for a second time for the club. On 22 March 2014, Gary Waddock was appointed the head coach of the club after a lengthy interview process, leaving his job as Head of Coaching at MK Dons. Under Lewis and Waddock, Oxford slipped out of the play-off places in the final few weeks of the season, finishing a disappointing eighth in the table, nine points off the last playoff place.

In July 2014, Waddock's contract was terminated after a change of ownership and he was replaced by Michael Appleton. Waddock's surprise sacking ensured he had the worst record of any Oxford manager, winning only once and losing seven times in his eight games in charge of the club.

After an indifferent first season under Appleton, Oxford achieved promotion to League One in his second year in charge, finishing the 2015–16 season in 2nd place with 86 points. They also reached the final of the League Trophy at Wembley Stadium, only the club's third appearance at the national stadium, but were defeated 3–2 by their League One opponents Barnsley. In 2016–17, having sold Kemar Roofe during the close season for a record £3m and signed Marvin Johnson for an undisclosed fee also thought to be a club record, Oxford finished 8th in League One, four points short of the playoff places, and again lost in the final of the League Trophy at Wembley, this time to relegation-bound Coventry City.

Appleton left the club to become assistant manager at Leicester City of the Premier League in June 2017, and was replaced by Pep Clotet, formerly assistant manager at Leeds United. On 22 January 2018, Clotet was sacked, with the club in 10th place in League One after a home defeat to bottom club Bury.

After a lengthy period under caretaker-manager Derek Fazackerley during which the team slipped to within 4 points of the relegation zone, Karl Robinson, former manager of Milton Keynes Dons and Charlton Athletic, was appointed on 22 March 2018.

Last season Oxford finished League 1 in 12th place with 60 points.

The Manager – Karl Robinson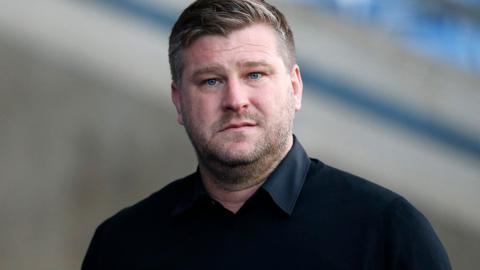 Form Guide
Ipswich Last 5 Matches – Currently in 7th place with 52 points
28 Jan Rotherham 1 - 0 Ipswich Town


1 Feb Ipswich Town 1 - 4 Peterborough


8 Feb Sunderland 1 - 0 Ipswich Town


11 Feb AFC Wimbledon 0 - 0 Ipswich Town


15 Feb Ipswich Town 4 - 1 Burton Albion

Oxford Last 5 Matches – Currently in 11th place with 45 points
18 Jan Gillingham 1 - 1 Oxford Utd


1 Feb Oxford Utd 2 - 1 Blackpool


8 Feb Peterborough 4 - 0 Oxford Utd


11 Feb Burton Albion 2 - 2 Oxford Utd


15 Feb Oxford Utd 0 - 1 Sunderland

Marko's Caption Contest – THE DON CUP
Sorry for the "non" caption entry for Burton Albion folks. I know the forum had issues a few weeks back with changing to a new server etc....., well since moving house, we've been having internet provider issues at the new place. I gave up on one occasion trying to send caption pic to the preview guys and then completely forgot.

But making up for it with TWO pictures for the Oxford United preview. As usual, (Caption 1, caption 2, for each picture) ...., so FOUR entries in total. Better be some good ones in there!!
SUNDERLAND SCORES



DerickIpsw (Cap 2) 5pts
Bluemike 4pts
AylesburyBlue (Cap 2) & Blueblood (Cap 2) 3pts
Tangfastic 2pts
LEAGUE TABLE



AylesburyBlue 94
DerickIpsw 75
Bluemike 74
Blueblood 55
Ando 43
Shed on Tour 41
Number 9 38
Blue Wilf 38
JohnnyB 25
Frosty 21
Tangfastic 21
Quasar 18
Kerry Blue 11
Watership Down 10
IpswichTownNO1 9
Barmy Billy 8
AshfordBlue 7
Todd66 6
Nicscreamer 5
Charnwood 4
Lucy 1
MasseyFerguson 1




OXFORD UTD CAPTION PICTURES




PICTURE ONE:
PICTURE TWO: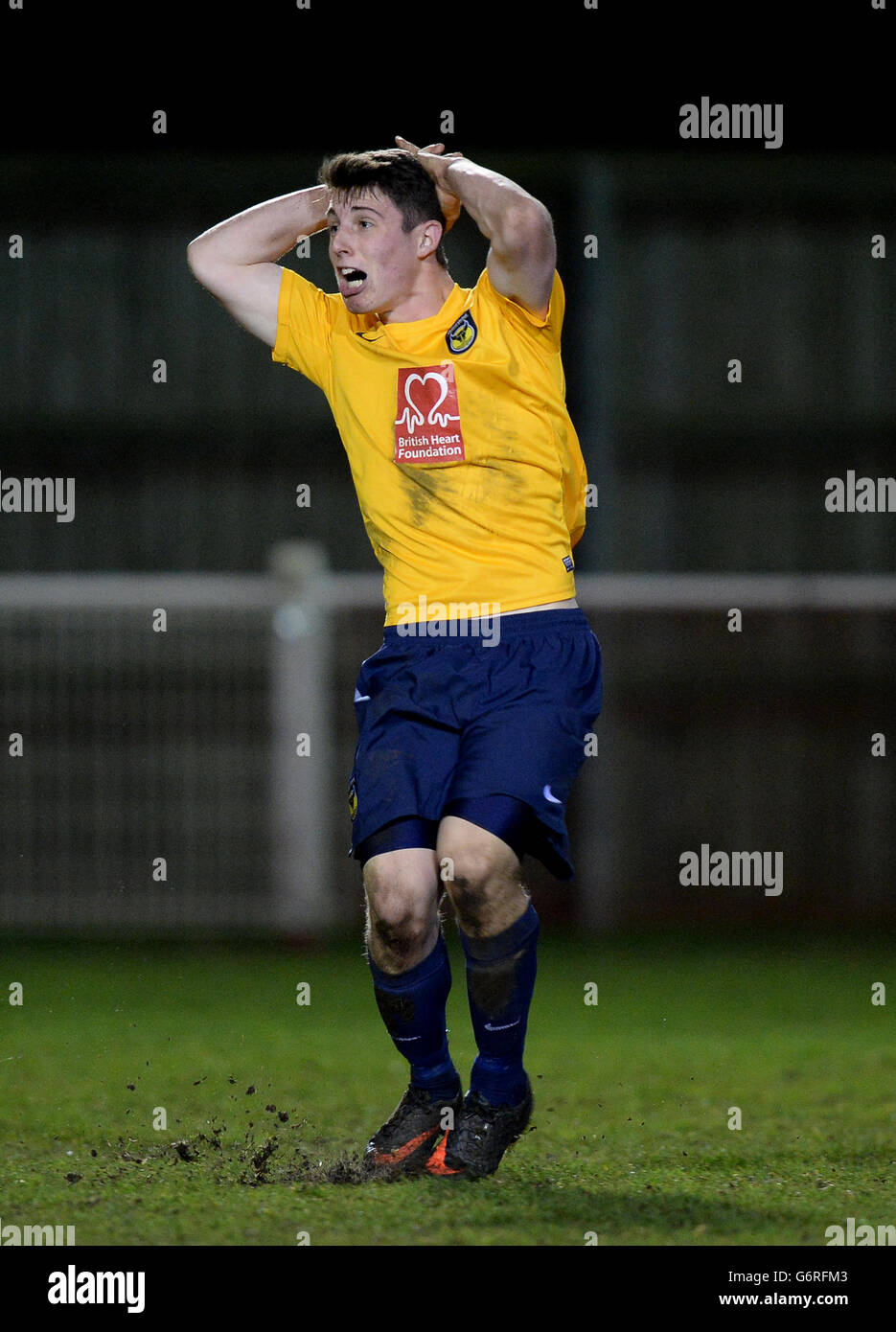 Match Referee – Scott Oldham
IPSWICH TOWN

2
OXFORD UNITED

1