Ipswich Town

v

Accrington Stanley

Saturday 17th October 2020 – 15:00



Portman Road
Pre Match Thoughts - Mike
It's Not So Grim Up North.......




There were a fair few Eyebrows raised when Town rescheduled their trip to Blackpool at very short notice following the Postponement of the home tie with Charlton Athletic due to International call ups of all things, the view among a lot of Town fans was that it would be better, due to mounting injuries to have a week off and maybe get some of the walking wounded actually walking again. Thankfully our fears proved to be unfounded as Town turned in what can only be described as a superb away day performance, running out comfortable 4-1 winners and in doing so returning to the top of the league One table.

I think it would be fair to say that despite the excellent result we can, and will play much much better in the coming weeks, in fact we will almost certainly play better and lose somewhere along the line. From my point of view the game will be remembered for some cracking Town goals, I don't think many of us saw Luke Chambers as the first goalscorer, (except my friend of course who had a bet at 33/1), but my what a strike it was, the second and Third from Gwion Edwards and Teddy Bishop were non too shabby either but the Fourth was sheer class, a raking cross field pass from that man Chambers was literally inch perfect as it dropped over the head of the last Blackpool defender but the touch to bring it down from MOTM Gwion Edwards was stunning and set him up perfectly to get the Fourth, any other team score that and we see it again and again for months to come, it was that good.
I have not always been a fan of Alan Judge and that is putting it mildly but I felt his inclusion at the expense of Freddie sears was bang on and Judge worked his socks off as he chased just about everything so credit where credit is due. The omission of Jon Nolan was a cause for concern prior to kick off and while Emyr Huws had a very in and out game the Midfield did pretty well again, Bishop was in good dribbling form as a few times he tried to weave his way through the home defence, his run and finish for the Third goal was also a pretty decent effort and how good is it to see him finally start to look like a half decent player once again.

This win sets us up nicely to build on the position we have put ourselves in and with another home game this weekend we have an ideal opportunity to do just that, as with last season we are the only League One side to remain unbeaten as some of the early pace setters around us take it in turns to falter. Thirteen points from Fifteen and top of the league is good going and to be scoring at will while only conceding Two so far is a recipe for success, we need to keep our feet on the ground and keep doing what we are doing, we have a cluster of players slowly starting to return from injury and that can only make our job that little bit easier. Promising times ahead.

Accrington Stanley, Who Are They ???????.....................




So far the teams we have played in League One are shall we say, not fancied, and according to many we should be beating these teams anyway, while I disagree with that way of looking at it and also pointing out these teams are getting results against some of the other fancied teams I will go with it for now. With that in mind this weekends visit to Portman Road of Accrington Stanley has to be our first real test of the season, they are currently sitting in Sixth place in the table after a decent start that has seen them win Three of their opening Five games, included in those wins was an impressive victory over fancied Peterborough Utd so we have to be prepared for a tougher game than it maybe looks on paper.

I think Town could well have more than enough about them to win this one and looking at the Accrington line up no names jump out at me, I seem to say this every week and so far it's been justified. We will create chances if the previous Five games are anything to go by, we must make sure we convert some, our finishing at times has been clinical while at the back we have been very tight with goals conceded so I am thinking a a Town win by at least a couple of goals, I mean let's face it, it's Accrington Stanley for crying out loud, who are they ?? Exactly !!! COYB'S
The Opposition – Accrington Stanley
The original town club, Accrington, was amongst the twelve founder members of the Football League in 1888, before resigning from the league after just five years. A team called Stanley Villa already existed at the time, named as such because they were based at the Stanley W.M.C. on Stanley Street in Accrington. With the demise of Accrington, Stanley Villa took the town name to become Accrington Stanley.

Accrington had been without a football team following the collapse of the original Accrington Stanley in 1966. The original team had been formed in 1891 and played in the Football League from 1921 to March 1962, but had spent its final four seasons in the Lancashire Combination. At a meeting at Bold Street Working Men's Club in 1968 the revival was initiated, and in August 1970 the new club played at a new ground, the Crown Ground. Eric Whalley, a local businessman, took control of the club in 1995 and began the development of the club's ground. After the club was relegated in 1999, Whalley appointed John Coleman as manager.

The club's rise to the Football League is attributed in part to the windfall of hundreds of thousands of pounds reaped by the sell-on clause in the December 2001 transfer of former Stanley star Brett Ormerod to Southampton, which paid Blackpool over a million pounds for his contract. Stanley had taken £50,000 from Blackpool in 1997, with the agreement that Blackpool would pay Accrington a quarter of what it might have received if it in turn transferred Ormerod to another team. The 2002–03 championship of the Northern Premier League followed quickly on Accrington's getting the cash.

Following the 2002–03 win of the Northern Premier League, the club was promoted for the first time in its history to the Football Conference. The club's first-ever game in the league was away to another re-formed club, Aldershot Town, on Sunday 10 August 2003. The game was shown live on Sky Sports and resulted in a 1–2 loss. The season was a success, with a final league position of 10th being achieved. The highlight of that first season in the 5th tier was a sensational run to the FA Cup 3rd round, only losing in a replay away to League One side Colchester United.

The following season saw the club become a full time professional outfit. The 2004–05 also resulted in a 10th-place finish.

The 2005–06 season saw the return of Stanley to the Football League. Finishing on 91 points, the club went on a 19-game unbeaten run stretching from October to March, leaving the club an easy passage to League Two after 46 years away.

The club was involved in a relegation battle throughout its first season in the 4th tier. A run of 5 wins in the last 9 games of the season led to a 20th-place finish and was enough to save the club from relegation in its first season back in the Football League.

The 2007–08 season produced more of the same, with the club involved in another relegation battle.5 wins in the final 12 games were enough to secure a 17th-place finish and another season in the 4th tier of English Football.

Performance during the 2008–09 season improved, with the club achieving a modest 16th-place finish in League Two.

The 2009–10 season was far better, with the club pushing for a playoff place at the turn of the year. A run of 9 wins in 10 League games saw the club with a chance of making the playoffs, only for this to fade in March/April.

The club reached the Football League Two play-offs during the 2010–11 season, one of the most successful in its history. A run of 1 loss in 19 games, from February till May, saw the club finish in a best-ever 5th position, eventually losing to League Two newcomers Stevenage in the Playoff Semi-finals.

2011–12 was a season of transition for the club. The loss of no less than six of the playoff-chasing side of the previous season was a tough act to follow. Following a shaky start to the season the arrival of Bryan Hughes in October transformed the club's fortunes. A run of 6 wins in 7 games over the Christmas period saw the club briefly enter the play-offs. However, following the sale of club captain Andrew Procter to Preston North End in the January 2012 transfer window, the third-longest serving management team of John Coleman and Jimmy Bell departed for Rochdale.

Former Burnley and club favourite Paul Cook was brought in as manager, along with the promotion of Leam Richardson from caretaker manager to full-time assistant. Only 3 wins in the final 17 games of the season was a pretty poor finish the season. However, this meant the club achieved a solid mid-table finish in 14th position.

On 18 September 2014, Coleman was confirmed as manager of Accrington Stanley for his second spell with the club.

On 17 April 2018, they were promoted to League One following a 2-0 win over Yeovil Town.

Last season Stanley finished in 17th place.
The Manager – John Coleman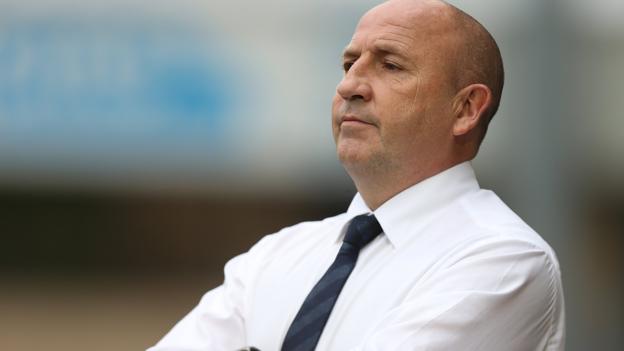 Form Guide
Ipswich Last 5 Matches, currently in 1st place with 13 points
13 Sep Ipswich Town 2 - 0 Wigan Athletic


19 Sep Bristol Rovers 0 - 2 Ipswich Town


26 Sep Ipswich Town 2 - 0 Rochdale


3 Oct Milton Keynes 1 - 1 Ipswich Town


10 Oct Blackpool 1 - 4 Ipswich Town

Accrington Stanley Last 5 Matches, currently in 6th place with 9 points
12 Sep Accrington 2 - 0 Peterborough


19 Sep Burton Albion 2 - 1 Accrington


26 Sep Accrington 1 - 4 Oxford Utd


3 Oct AFC Wimbledon 1 - 2 Accrington


10 Oct Accrington 2 - 1 Rochdale

Caption Contest – THE DON CUP
Few scores here with changes. Only three points for top score and two for second then the 1's for entering. Just not enough players. Might asterisk the year and add "COVID 19 CHAMPION" after the winners name on the trophy. Which is a decent achievement. Having a sense of humour during a pandemic, and indeed any world crisis, is a good buddy of mine.




WIGAN



Bluemike (Cap 2) 3pts
Tangfastic 2pts



BRISTOL R.



Bluemike (Cap 1) 3pts
Blueblood 2pts



ROCHDALE



Tangfastic 3pts
Bluemike 2pts



MK DONS



Number 9 3pts
Frosty 2pts



BLACKPOOL



Frosty 3pts
Bluemike 2pts



THE DON CUP TABLE



Bluemike 11
Number 9. 7
Blueblood 5
Frosty 5
Tangfastic 5
Ando 2
ITNO1. 1

Have a go at this.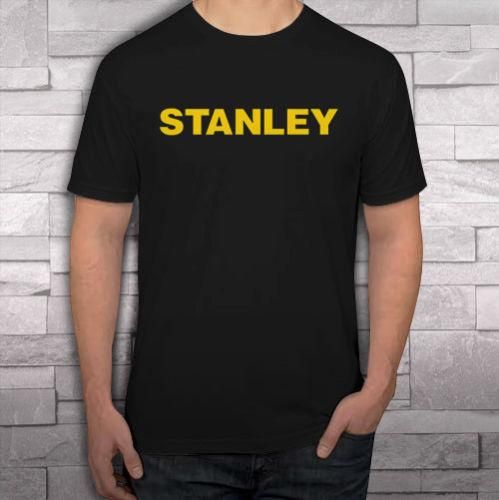 Match Referee – Rob Lewis
IPSWICH TOWN

2

ACCRINGTON STANLEY

1