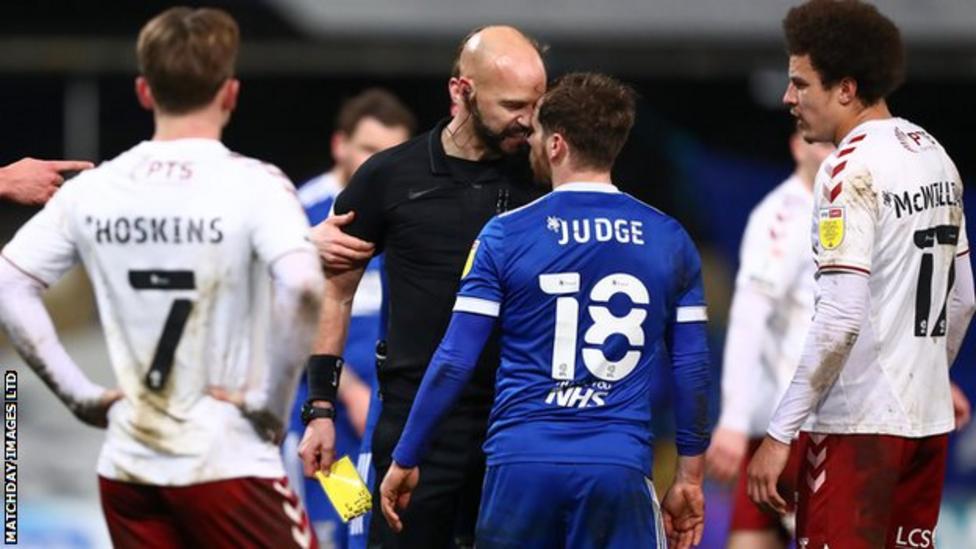 However tempted or provoked I'm not sure referee's are supposed to do this, and as a full time serving Officer in the RAF I would expect a little more self control. I bet there's been some banter in the Officers Mess this morning and I hope neither tested positive for Covid after the game.
This was what was reported by the BBC after the match for anyone who's not seen it.
Referee Darren Drysdale locked heads with Ipswich midfielder Alan Judge in an extraordinary exchange during their goalless League One draw with Northampton.

The official moved his head towards the Irishman late in the game and then briefly appeared to square up to the 32-year-old, before being ushered away by Northampton's Lloyd Jones.

Judge, who had protested after being penalised for simulation, was then shown a yellow card, the fifth booking of the match.

The Football Association has been contacted and is aware of the incident.

Ipswich manager Paul Lambert wants the EFL to investigate the confrontation between Drysdale and Judge.

"I've texted Mike Jones [EFL head of referees] this morning to say have a look at the footage of the head thing," Lambert told Talksport.

"It looks as if the referee went in there and I said to him after the game, 'Did you put your head in my player?'

"He couldn't answer it and that's the reason I spoke to Mike. I haven't seen that in a long, long while."