Ipswich Town

vs

Morecombe FC

Saturday 7th August 2021 – 15:00



Portman Road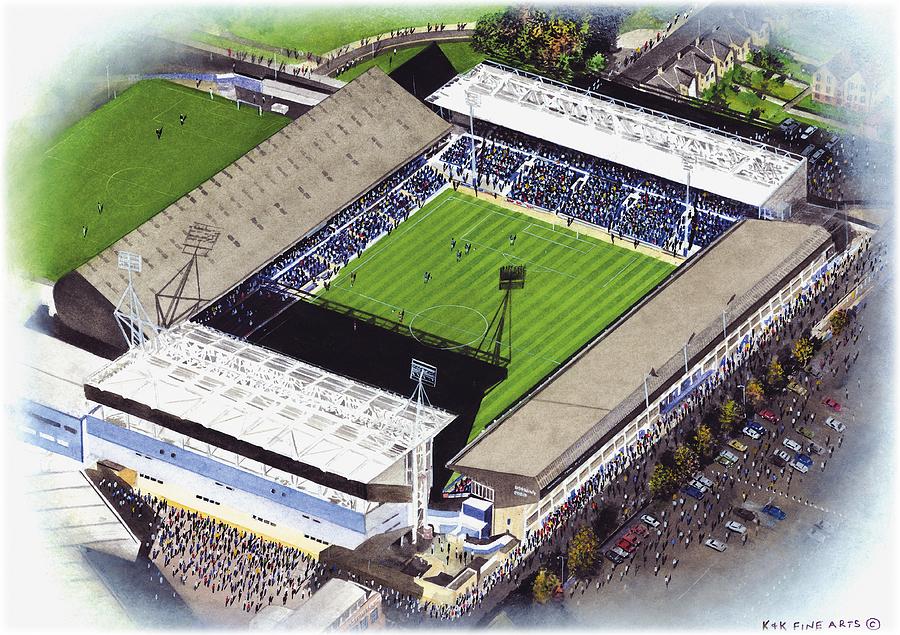 Pre Match Thoughts - Mike
The Dawn Of A Bright New Era
As Fans Of Ipswich Town Football Club it is true to say that we have seen the high and the lows, we have shed tears of joy and had our fair share of tears of desperation, we have most definitely been privileged to glory days, albeit a long time ago and sadly, more recently we have had what seems like a life time of dark days, in fact it has been a period of dark years with the slow and steady decline of our great club.

The Marcus Evans years won't be remembered by many with any great affection, some have been against it from the day he arrived at Town and while that was for me a bit harsh I have to say looking back you can understand it. While there is little point in going over old ground it should be acknowledged that we have been left in a very healthy position financially when compared with the state of the club Evans bought, to be debt free is probably the greatest result in our history given the utter mess we got ourselves into.

The new man at the helm on a day to day basis is Mike O'Leary, the new Ipswich Town chairman says the club is aiming to 'knock on the door of the Premier League pretty quickly'. The former West Brom CEO and Oxford United director, 68, is part of Gamechanger 20 Ltd , the group which has taken control of the club and alongside American trio Brett Johnson, Berke Bakay and Mark Detmer, he will 'oversee and manage the business'.
To say the takeover of the club by Gamechanger 20 Ltd has given everyone connected with ITFC a massive lift is an understatement to put it mildly, the excitement around the Town is growing day by day and as we approach the new season it shows no signs of relenting any time soon. Season ticket sales are already at their highest level in years and that will only improve as time goes on, assuming it goes to plan on the pitch !!!
Keeping up with all the new new personnel takes some doing but the Three amigo's who now own the large majority of the club are Brett Johnson, Bert Bakay & Mark Detmer, all have spoken with great passion for the the new venture, all agree that what can be achieved here is limitless and it appears they will stop at nothing to achieve the success that they and indeed every Town fan craves, Rome cannot be built in a day but rest assured they are serious and already plans for the pitch, stadium, training ground, facilities, match day experience, you name it, have all come under the spotlight with the intention to revamp the whole set up a very real one. Of course the most important thing to any club and especially the fans is the squad of players and to that end we have been treated to a fabulous transfer window so far, at the time of writing the new signings sit at ten and pretty much every one of them excites me in One way or another, we have beaten of Championship clubs for several of the signings and every one of them has stated two things which were instrumental in them coming here, the plans the club has going forward and Paul Cook, and both of those things are things I love to hear.
I am not sure if I am alone in this but for me the biggest signing to date has been Mark Ashton, he arrived at the club a little over Six weeks ago and the transformation has already been above my wildest expectations, the shipping out of the old guard, the quality of our new signings, the interaction with the fans, the vision for what we all hope is to come, everything so far has been on point and we are told there are even more quality signings to come this Transfer window so it doesn't stop here, he doesn't strike me as a person who will mess around or be messed around, he has a plan and he intends to make it happen, all I can say is Bristol City fans must be very demanding and delusional, their loss is very much our gain.
It may be Ashton that does the wheeling and dealing but it is very much Paul Cook who decides who and what we need to get the squad to the level we need, no secret has been made of the fact it is promotion we strive this season and while there is an understanding that nothing is certain in Football it is clear to all that this is the target and dare I say it the expectation is very high indeed. Cooks signings so far have been very exciting and at times surprising, Joe Pigott, Wes Burns, Lee Evans, Vaclav Hladky (pictured), Scott Fraser, Matt Penney, Rekeem Harper, George Edmundson, Conor Chaplin and Macauley Bonne have all bought into the vision, they wouldn't be here if they hadn't, each and every one of them wants to be here and they want success, the club has been sold to them enough to choose us over the likes of Hull, Coventry, Derby, Barnsley, Millwall, Portsmouth, Sunderland etc etc, for the first time in years we have some clout about us, we are noticed again and taking some of the sour grape comments regarding spending into account we have a few scared already and it feels good.
Fans were divided on the hard line approach adopted by Paul Cook upon his arrival, for me personally I loved it, it was needed beyond belief, those so called players had been given more than enough time and chances to prove themselves and get the job done, they failed miserably time and time again, going through the motions and almost accepting of defeat is inexcusable and while it may not be obvious at the time it is pretty clear now just what was going on, Cook had the balls to call them all out in public and they didn't like it, Gary Roberts too came out and stated they were the most unfit bunch he had ever had the misfortune to work with, says it all.
Paul Cook's record at this level and indeed higher speaks for itself and he hasn't failed too often, if ever, so we are in good hands, players actually wanting to come and play for him again when Championship Football was an option speaks volumes about the man, yes he has the backing that some of his predecessors weren't fortunate enough to have but he also knows how to use it as is proven in the deals done so far. The squad is looking very good but we still need at least Three more biggish signings and as Ashton & Cook have stated they will come before the window closes. We have given ourselves every chance of challenging at the very top of this division and people will fear us, that in itself is a challenge as every week we will have a target on our backs, we will be viewed as a scalp by most and it is how we deal with that that will determine how the season pans out, personally I think we will excel once we have bedded in and dare I say it "Gelled".
It All Starts Now !
First up in our long haul to promotion is one of the promoted sides, Morecambe FC visit Portman Road and as early as day One this is a must win, not because the season depends on the result, of course it doesn't but because it gets us off to a flyer, it sets the standard of what will be needed at Fortress Portman Road and it does need to become a fortress again, losing games at home will happen, the likes of Sunderland etc are understandable, with all due respect being beaten at home by the Morecambe's of this world is not understandable at all and that is why in my eyes it is a must win, confidence grows and belief among the fans is there from the off, more will want to come to the next game and the noise and support cranks up another gear.

I have no idea of the players of Morecambe FC and in truth nor do I care, it is all about us and what we do, the signings say that at their best they will be too good, yes they need to get to know each other etc but even so the quality of player is clear for all to see. Morecambe will view survival come next May as a successful campaign and will probably view a point at One of the favourites as a hell of a result, I am confident that won't happen.

My hopes for the season are simple, to finally enjoy it again, to be going to games believing we can win every one instead of expecting to get beaten, I want to be entertained, I want to bask in the atmosphere that following this great club can offer when going well, make no mistake about it we can be massive again if all goes to plan, 25k crowds could well become the norm again, I must be honest here, I am expecting promotion this time around, anything else will be disappointing. What we all have to do is stick together as there will be bumps in the road along the way, expecting to much too soon is very easy to do but that said we have been given a good start to the season, let's take advantage of it. I am kicking it off with a Town win and Three points, I will go with a 2-0 scoreline and goals from Joe Pigott & Wes Burns.

Welcome back everyone, enjoy the season and get behind OUR team, this could be one hell of a happy ride.
COYB'S
IPSWICH TIL I DIE
The Opposition – Morecambe FC
Football in the town dates back to the turn of the 20th century; however, it was not until 7 May 1920 that Morecambe FC was formed after a meeting at the local West View Hotel. The club then took its place in the Lancashire Combination League for the 1920–21 season.


Sharing grounds with Morecambe Cricket Club at Woodhill Lane during the first season, football proved popular, with crowds in excess of 3,000 for derby fixtures with Lancaster City and Fleetwood Town. Although success on the field was hard to come by, with the club languishing near the bottom of the table, at the end of the first season the club moved grounds to Roseberry Park. A few years later after the purchase of the ground by the then-President, J.B. Christie, the ground's name was changed to Christie Park in his honour. Those early seasons proved difficult, and it was not until 1924–25 that the club began to enjoy some success, claiming the league title for the first time; this was later followed by success in the Lancashire Junior Cup, beating old rivals Chorley after two replays, and in front of over 30,000 spectators.


Christie bequeathed the ground to the club in 1927 and also helped incorporate the club into a Limited Company with a then share capital of £1,000. The rest of the 1920s and the whole of the 1930s saw a constant struggle to keep football alive on the North West coast, with poor results on the field and little or no revenue off the field.


The post-war era saw an upturn in the Shrimps' fortunes with steady progress throughout the late 1940s and nearly all the 1950s, with a visible marked improvement when in 1956 Ken Horton was appointed player-manager. Whilst success was only just around the corner, the foundations for the future were being built. The Auxiliary Supporters club had been formed and with their help many ground improvements were undertaken, so that the on-field success dovetailed neatly with the off-field enterprise. The fourteen years from 1960 could justifiably be said to be Morecambe's Golden Era. This included an FA Cup third round appearance in 1961–62, a 1–0 defeat to Weymouth; a Lancashire Senior Cup Final victory in 1968, a 2–1 win over Burnley; and an FA Trophy success at Wembley in 1974, a 2–1 win over Dartford in the final.


The next 12 years were as barren as any previous period in the club's history. Attendances fell from a creditable 2,000 plus to a miserable 200 minus, with a visible decline in the club fortunes during that period. However, in 1985–86, signs of improvement appeared; the club's league position improved, and cup success over the next few years filled the club with optimism.


It took ten years for the club to reach its ambition of promotion to the Football Conference after many further improvements, not only to the ground but also to the club's structure, giving the club the opportunity to confidently look forward as one of the more progressive Conference clubs.


Since elevation to the Conference in season 1995–96, the Shrimps achieved status as one of the leading teams in the league. In fact, only Woking had a longer unbroken membership of the league at this time. Runners-up spot was claimed on one occasion and the play-offs places were narrowly missed twice. Also during this time, the club also equalled its best appearance in the FA Cup in both 2000–01 and 2002–03. On both occasions the club faced Ipswich Town, losing 3–0 and 4–0 respectively. Morecambe also defeated a few league clubs in the FA Cup, including Cambridge United in 2000–01 and Chesterfield in 2002–03. In the 2005–06 season, Morecambe reached the play-offs, but were beaten 4–3 on aggregate by Hereford United, after a 1–1 draw in the first leg at Christie Park.


In November 2005, Jim Harvey suffered a heart attack during a league game at Christie Park against Cambridge United. The club quickly declared the appointment of a caretaker manager, Sammy McIlroy, a long-time friend of Harvey. After McIlroy's initial three-month stint as caretaker expired, he was given the job for the remainder of the season with Harvey expected to return on its closure. However, on his first day back as manager of Morecambe, Harvey was sacked by the club and McIlroy was appointed as permanent manager with Mark Lillis as his assistant. This caused a feud between long-time friends Harvey and McIlroy which has not been reconciled to this day.


In the absence of Harvey, Morecambe reached the Conference play-offs. They lost to Hereford 4–3 on aggregate, but McIlroy was appointed on a permanent basis in May 2006. The following season, Morecambe were promoted to the Football League for the first time in their history after winning the Conference Playoff Final, beating Exeter City 2–1 at Wembley on 20 May 2007, in front of over 40,000 fans which followed their semi-final victory over York City.


On 17 July 2007, Morecambe announced plans to move to a new stadium in time for the start of the 2009–10 season. Work did not commence on the proposed site until spring 2009, with an anticipated completion date of summer 2010.


Morecambe played their first game in the Football League against Barnet at Christie Park in August 2007, in which they played out a 0–0 draw to secure their first ever Football League point. On 14 August 2007, Morecambe played their first fixture in the League Cup and recorded a 2–1 win against near neighbours Preston North End at Deepdale with Jim Bentley and David Artell scoring for Morecambe. The Shrimps compounded this result with another upset win over a Championship side, a 3–1 win over Wolverhampton Wanderers on 28 August to advance into the third round of the League Cup, in which they faced a third consecutive Championship side, Sheffield United. However, Morecambe lost 5-0. They finished their first season in League Two in 11th place with 60 points. They also finished the 2008–09 season in 11th, this time with 63 points.


2009–10 was Morecambe's last season at Christie Park. They finished the season in fourth place, qualifying for the playoffs, where they lost 7–2 on aggregate to Dagenham & Redbridge. On 10 August 2010, Morecambe played their first match at the Globe Arena against Championship side Coventry City in the League Cup First Round. Morecambe secured a 2–0 win, with Andy Fleming scoring the first two goals at the stadium. This earned Morecambe a Lancashire Derby in the second round against another Championship side, Burnley, where they lost 3–1. On 9 May 2011, Morecambe manager Sammy McIlroy left the club by mutual consent after five years at the helm. McIlroy, who took over as manager from Jim Harvey, had left the club alongside assistant Mark Lillis. Morecambe chairman Peter McGuigan praised the pair for their efforts since taking over, describing McIlroy as the "best manager in his reign at the club."


On 13 May 2011, Bentley was appointed manager on a two-year contract, signing a two-year deal as player-manager. His first game as a professional manager was a 1–0 defeat at home to Barnet. The Shrimps then went on a run of four wins in all competitions, including a 2–0 victory over Barnsley in the League Cup. After his first nine games in charge, Morecambe sat top of the league after winning six, drawing two and losing just once. Morecambe's defence at this time was crucial, conceding just five goals in nine games. However, this didn't last, as a poor end to the season led to Morecambe finishing 15th in League Two, still an improvement on the previous season. Jim Bentley's second season began with a 3–0 win over Exeter City. However, inconsistent performances once again resulted in them slipping into mid-table. During the 2016–17 season, Bentley received a two-match touchline ban and was fined £1,000, though Morecambe fans paid the fine.


Bentley left the club in October 2019 to take the manager's role at AFC Fylde. On 7 November 2019, Morecambe appointed Derek Adams as manager, signing him to a two-and-a-half year contract. The remainder of the season, shortened by the COVID-19 pandemic, saw the Shrimps finish 22nd after 37 games played, still enough to avoid relegation.


The 2020–21 season proved to be a banner year. Among other events, the season saw the club face two Premier League sides in various cup competitions, falling to Newcastle United F.C. in the third round of the EFL Cup and to Chelsea F.C. in the third round of the FA Cup at Stamford Bridge; the latter equaled their furthest run in the FA Cup since the early 2000s. The club also saw success in the league, qualifying for the League Two playoff with 78 points, good enough for fourth in the league; they missed out on an automatic promotion spot by a single point. Following a 3–2 aggregate win over Tranmere Rovers in the semi final, the club confirmed a spot in the League Two play-off final for the first time in their history, where they faced Newport County. On 31 May 2021, Morecambe beat Newport 1–0 in the League Two Playoff Final at Wembley Stadium, after Carlos Mendes Gomes converted a controversial penalty in the 107th minute, earning the team promotion to League One, the third tier of English football, for the first time in their history.


Adams resigned three days later, with the club stating that he had left "to pursue an opportunity elsewhere".


On June 7, the club announced that former Motherwell F.C. manager Stephen Robinson would take over as manager.
The Manager – Stephen Robinson
Match Referee –
IPSWICH TOWN

2

MORECAMBE FC

1