Burton Albion v

Ipswich Town

Saturday 14th August 2021 – 15:00

Pirelli Stadium
Pre-Match Thoughts - Mike
Wasps Sting !!.............




Our fleeting interest in this seasons Carabao Cup certainly seems to have divided opinion, defeat to Newport County at Portman Road last Tuesday wasn't exactly what we had all hoped for and as a result a small section of the Town faithful have been quick to air their views across social media platforms. Some of the negativity has been quite outrageous and while most of these are in all probability trolls there is no doubt some genuine Town fans who are less than impressed with the outcome.

While everyone has an opinion and a voice I think it cannot be argued that on the night we played some excellent Football despite changing virtually the whole team, starting with several youngsters maybe wasn't ideal but for me they did us proud, Twenty Six attempts at goal at any level takes some doing and but for the woodwork (twice) and some super saves from the keeper we would have been out of sight. We also contrived to miss Two or Three sitters which really should have been converted, none more so than the excellent Armando Dobra who saw the best chance fall to him in the second half but he fluffed it badly when it genuinely was easier to score, even then the rebound fell to Kayden Jackson who's header was going in until a defender somehow pulled off an acrobatic goal line clearance to thwart us once more, yes it was that kind of night.
Credit has to go to Newport County who made Eleven changes themselves and who also scored a really well taken goal, it was a piece of brilliance, but in fairness aside from that they were under the cosh for much of the game but battled manfully and held out. The argument about playing a weakened team will always be a strong topic of conversation and I have to say I agree with the stance Paul Cook took, we know what our target is this season and taking risks would be foolish, we only have to look at James Norwood who picked up yet another in jury no sooner having come on, can anyone honestly say beating Newport was worth that ? I don't believe it is.

I think what the defeat has done is to pile a fair amount of pressure onto the team to win on Saturday, I can just imagine it if we make it Three without a win. Clearly the team will look completely different and if we can produce some of what we saw against Morecambe but this time make it more prolonged I believe we will be in with a good shout of our first Three point haul of the season.

I am not going to lie, our defence does worry me at the moment, with Toto now out and George Edmundson still not fit we are down to a very inconsistent Luke Woolfenden, Janoi Donacien and Corrie Ndaba to fill the Centre Back slots, not great is it. With this in mind I can see us having to score twice to win the game, thankfully going forward we have an abundance of options to choose from and it is certainly not beyond us to get it done. We could well see the first glimpse in a Town shirt of Kyle Edwards who certainly looks an exciting addition to the squad, one thing is for certain and that is the bench is going to be pretty strong from here on in.

While Burton are no mugs nor are they world beaters and we do have a very good record at their place, I can't see it being long before Town burst into form and start producing the kind of Football we have only seen in flashes so far, if we can do that and get our noses in front I think we will be too strong for Burton Albion on this occasion so I am opting for Town win by the odd goal in Three with Joe Pigott opening his account.
COYB'S.

The Opposition – Burton Albion
Burton Albion can claim lineage from four now defunct clubs: Burton Swifts, Burton Town, Burton United and Burton Wanderers.
Burton Albion were formed in 1950, and joined the Birmingham & District League. They finished the 1953–54 season as runners-up, and in 1958–59 joined the Southern League North Western zone. In 1965–66, Burton missed out on the runners-up place on goal difference, but were still promoted to the Southern League Premier Division.
They avoided relegation in 1968, thanks to Stevenage Town folding, but were relegated to Division One after an unsuccessful 1969–70 season. Burton missed out on promotion on goal average in 1970–71, but finished as runners-up the following season and were promoted back to the Premier Division.
The next two seasons saw them relegated and then promoted back to the Premier Division again. They stayed in the same division until being relegated once more at the end of 1976–77.
League rearrangements saw Burton moved to the Northern Premier League, because of their location in the central Midlands, and then back to the Southern League in 1987–88, the season after losing in a replayed FA Trophy final to Kidderminster Harriers.
In October 1998, Nigel Clough was appointed as player-manager and he led the club to two successive runners-up spots, in 1999–2000 and 2000–01.
Burton were again moved to the Northern Premier League Premier Division in 2001–02, which they won by a margin of 15 points, and the club was promoted to the Football Conference for the first time.
The club was brought to national attention when they were drawn at home against 11-time winners Manchester United in the third round of the 2005–06 FA Cup. The Brewers held the Premier League team to a 0–0 draw at home, but lost the reply 5–0 in front of over 11,000 Burton fans, setting a record for number of away fans at Old Trafford.
In January 2009, Burton went on to set a league record for the most consecutive wins and, in February 2009, when the team was 19 points clear at the top of the table, Conference sponsors Blue Square declared Burton the winners of the 2008–09 title in a PR stunt in which they paid out all bets. However, a bad run of form only saw this confirmation take place due to other results on the last day of the season.
Burton finished in 13th place in their first campaign in the Football League.
During the 2014–15 season, Jimmy Floyd Hasselbaink took over the managerial position at the Brewers and led them to the League Two title, which meant promotion to League One for the first time in their history. Hasselbaink left by mutual consent in December 2015 to join Queens Park Rangers as manager.
Nigel Clough returned to Burton to replace him for his second spell as manager and led the club to a second-place finish in the league, earning promotion to the Championship, another first for Burton, in the 2015/16 season.
Burton struggled throughout their first season in the higher division, but secured their Championship status on 29 April 2017 after a 1–1 draw with Barnsley.
Burton spent much of their second season in the Championship in the relegation zone. It was looking likely the club was going drop back down to League One, however three wins in the late stage of the season boosted their chances of survival, including a 2-1 win over relegation rivals Sunderland. However following a 2-1 defeat to Preston North End on the final day of the season, Burton were relegated back to League One.
In 2018-19, in spite of being in mid-table in League One, they made the semi finals of the 2018–19 EFL Cup, after wins over Shrewsbury, Aston Villa, Burnley, Nottingham Forest and Middlesbrough. Facing Manchester City, Burton lost the 1st leg 9–0 at the Etihad Stadium, eventually losing 10–0 on aggregate.
On New Year's Day 2021, Jimmy Floyd Hasselbaink was appointed manager of Burton Albion for the second time in his career.
Last season Burton Albion finished 16th place in League 1.
The Manager – Jimmy Floyd Hasselbaink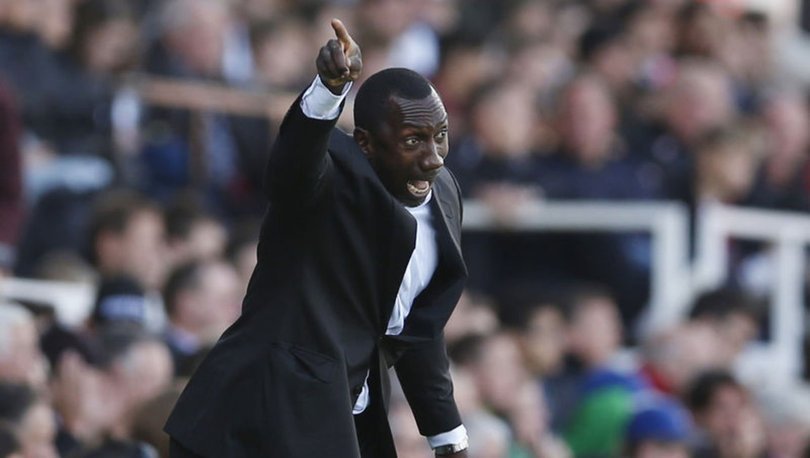 Form Guide
Burton Albion Last 5 Matches – Currently in 5th place with 3 points
7 Aug Shrewsbury 0 - 1 Burton Albion

Ipswich Last 5 Matches – Currently in 9th place with 1 point
7 Aug Ipswich Town 2 - 2 Morecambe


Match Referee – Sam Purkiss
BURTON ALBION 0
IPSWICH TOWN

1