Rotherham United
v

Ipswich Town

Saturday 16th April 2022 – 12:30


New York Stadium
Pre-Match Thoughts - Mike
League One Next Season It Is Then.........




So there we have it, last Saturday's draw at Shrewsbury Town has condemned Town to yet another season in this dismal league, the mathematicians among us will say it is still not over and done with but of course it absolutely is, even Four wins would not be enough to gatecrash the Top six and seeing as we can't win Three in a row that's us done for. The game against the Shrews was yet another game we dominated throughout without having enough about us to put the game to bed, it's a recurring theme and One that will no doubt be eradicated before we go again in August.

Personally I thought in the first half we played some tremendous stuff which was very pleasing on the Eye, getting the early goal should have been the springboard we needed to go on and win the game convincingly but alas our usual failings resurfaced once more and for all our dominance we had little to show for it come the full time whistle. Even though we were defending a solitary goal lead I felt pretty at ease until we were reduced to Ten Men thanks to Cameron Burgess's reckless challenge on the keeper, it was so unnecessary and changed the complex of the game, suddenly they sensed they could get something from a game that for the most part looked a lost cause and a worldie strike got them back on level terms with barely Five minutes to go, from that point on there was only going to be One winner but thankfully we saw it through to the final whistle without conceding again to at least get something from the game.

I am firmly of the opinion that our season was stuffed as early as October, however the fact remains there have been way too many games throughout the season against second rate teams where we have dominated and failed to get the job done, last Saturday's being a classic example. I cannot help but think that had Ashton and Co. acted when they should have done in October we would be in a completely different position now, that said they did at least give the previous manager a fair chance.

It has been said that we need to end the season strongly and win as many games as we can, personally I think it is irrelevant other than the fact I want us to win every game, for me how we end this campaign will have no bearing on next season at all, I fully expect to see Five or Six good players come in to fill the gaps where we are lacking, I think we all know what those gaps are and more importantly Kieran McKenna most definitely does.

The first of the Four remaining games sees Town head North to One time runaway leaders Rotherham Utd who seem to be imploding right now, they looked nailed on to go up and while it still may happen it is far from the forgone conclusion it once was, One win in Seven games is not what was required at this crucial time of the season and it could just be they go into the play offs in dire form and confidence shot. However, who better to come up against when a win is desperately needed than little old Ipswich Town, in recent seasons we have been so generous to teams who can't buy a win and it would be no surprise to see that happen again here too.

The big point of interest for me is if Kieran McKenna decides to play any of the younger players, Elkan Baggott, Cameron Humphries and a striker who's name escapes me (Sorry Ash) look the most likely to get a chance, I think now all is lost it would at least give the game a little bit more interest for us Town fans. With Rotherham's poor form guaranteed to end soon and the Sky camera's in Town I can't see beyond a Millers win here unfortunately. I hate saying it but a Two goal comfortable home win in this One. COYB'S, prove me wrong.
The Opposition – Rotherham United
Rotherham United FC (known as the 'Millers') was formed in February 1925 after the merger of two clubs, Thornhill United and Rotherham Town, who had been playing in the area since the 1870s.   
   
The club's traditional home was Millmoor in Rotherham, where the team played from 1907 to 2008.   
   
The red and white was adopted around 1928 after they originally played in amber and black, and Rotherham spent their time in Division 3, only just remaining in the Football League in 1931 as they had to apply for re-election.    
   
Immediately after the Second World War, things were looking up. United finished as runners-up three times in succession between 1947 and 1949 and were then champions of Division Three (North) in 1951. Rotherham reached their highest ever league position of third in the Football League Second Division in 1955.    
   
The club held on to its place in Division Two until 1968 and then went into a decline that took them down to Division Four in 1973. In 1975, they were promoted back to the Third Division, finishing in the 3rd promotion spot in the Fourth Division. The Millers won the Division Three title in 1981.   
   
During the 1990s, Rotherham were promoted and relegated between the Football League's lowest two divisions and they slipped into the Fourth Division in 1991, just two years after being promoted, but reclaimed their status in the third tier (renamed Division Two for the 1992–93 season due to the launch of the FA Premier League). They survived at this level for five years, never looking like promotion contenders, before being relegated in 1997.   
   
In 1997, just after relegation to Division Three, Ronnie Moore took charge of Rotherham United. His first season ended in a mid-table finish and then his second in a play-off semi-final defeat on penalties. It was third time lucky in 1999–2000, as Rotherham finished as Division Three runners-up and gained promotion to Division Two. They were favourites to be relegated in the 2000–01 season, but surprised many by finishing runners-up in Division Two and gaining a second successive promotion.    
   
Rotherham managed to remain in Division One for four seasons until relegation to League 1 in 2005.   
   
Early in 2006, it was announced that the club faced an uncertain future unless a funding gap in the region of £140,000 per month could be plugged. An eleventh-hour intervention by a consortium of local businessmen kept them in business, but they suffered relegation to League 2 and entered into administration in 2008, being deducted 10 points.   
   
Local businessman Tony Stewart then took over as Chairman for the 2008–09 season and took the club out of administration via a Creditors Voluntary Agreement, resulting in a further 17-point deduction. The Millers were subsequently forced to leave Millmoor, their home of over 100 years, for the Don Valley Stadium in Sheffield, after disputes with the landlords.   
   
Chairman Stewart appointed Steve Evans as manager on 9 April 2012. Evans got them promoted back to League 1 in the 2012–13 season. The same season also signalled a new era for Rotherham United as the club returned to playing home matches in Rotherham, at the newly-built New York Stadium.   
   
Rotherham gained back-to-back promotions by winning the 2013-2014 League One play-off final. Rotherham beat Leyton Orient 4-3 on penalties after a 2-2 draw, having come back from 2-0 down.  
 
In the 2014–15 Championship season, Rotherham's first after a nine-year absence, their survival was jeopardised by a points deduction for fielding the ineligible Farrend Rawson during their home win against Brighton & Hove Albion, Farrend Rawson's loan had expired two days prior to the match, and despite the club insisting it was an external administrative error, they were subsequently thrown back into a relegation battle with Wigan Athletic and Millwall, but safety was secured in the penultimate game of the season, a 2–1 home victory against Reading.

Rotherham sold key players from their promotion winning campaigns before the 2015–16 season, including Ben Pringle, Craig Morgan and Kari Arnason. Evans left the club in September and former Leeds United manager Neil Redfearn was appointed as his replacement, being sacked in February 2016 after a run of six defeats in eight games.

Neil Warnock was appointed as manager for the rest of the season, and the club stayed up, finishing 21st. Warnock left the club in May 2016 after not agreeing a contract extension. Alan Stubbs became the new Rotherham boss in June 2016, but was sacked in October.

Rotherham replaced Stubbs with Kenny Jackett, who himself was replaced with Paul Warne, as Rotherham finished the season bottom of the league and were relegated to League One.

At the first attempt, Rotherham returned to the Championship, defeating Shrewsbury in the play-off final.

Rotherhams stay in the Championship was short lived however, along with Bolton and ourselves, they were relegated back to League 1 in the 2018/19 season after finishing in 22nd place.

At the first attempt, Rotherham returned to the Championship, defeating Shrewsbury in the play-off final, only to be relegated back to League 1 after finishing last season in 23rd place.
The Manager – Paul Warne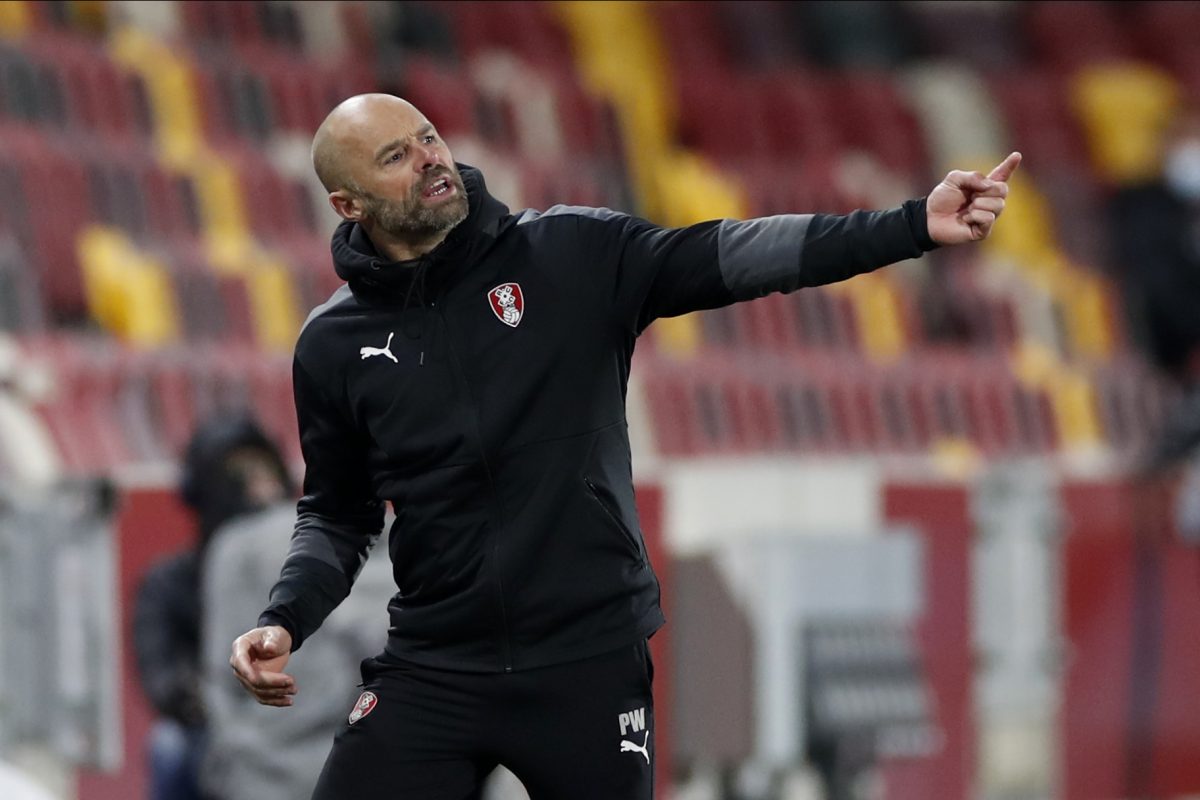 Form Guide
Rotherham Last 5 Matches – Currently in 3rd place with 80 points
12 Mar Wycombe 0 - 0 Rotherham


15 Mar Rotherham 2 - 1 Lincoln City


19 Mar Rotherham 0 - 3 Shrewsbury


9 Apr Rotherham 0 - 1 Charlton


12 Apr Portsmouth 3 - 0 Rotherham

Ipswich Last 5 Matches – Currently in 9th place with 65
point
12 Mar Ipswich Town 0 - 0 Portsmouth


19 Mar Oxford Utd 1 - 1 Ipswich Town


26 Mar Ipswich Town 1 - 0 Plymouth


2 Apr Ipswich Town 0 - 1 Cambridge Utd


9 Apr Shrewsbury 1 - 1 Ipswich Town

Match Referee – Peter Wright
ROTHERHAM UNITED

1

IPSWICH TOWN
1