Crewe Alexandria
vs
Ipswich Town

Saturday 23rd April 2022 – 15:00



Alexandria Stadium
Pre Match Thoughts - Mike
Tuesday nights highly enjoyable game against League leaders Wigan Athletic was, in my opinion, the best we've played under Kieran McKenna, I thought we had the majority of the game and were in the ascendancy virtually throughout, some our passing moves were a joy to watch and for a change we carried a goal threat. Of course it wasn't perfect as once again we failed to hold onto a lead in the dying minutes, we also looked limp from the many set pieces we had which is clearly an ongoing concern but by and large it was a very good performance that for me warranted a win, if either of the Two teams looked like a top of the table side it was us.

I've always been of the opinion that Conor Chaplin is the most gifted player at the club and his performance went some way to backing that up, I thought he was exceptional on the day and again I felt it was his best performance under KM. He does have his quiet days and consistency is the key but he was quick to explain after the game how he has been learning to play a new position himself so taking that into account to be sitting on double figures for the season isn't a bad return at all.

The goal tally from our Midfield has been very impressive with Chaplin, Burns, Aluko, Morsy and Celina all chipping in which is just as well given that the strikers can't hit a barn door from Two yards, if only we'd had a striker putting them away, this season would have panned out so much different to how it has.

The Summer break is very nearly upon us and this week sees our final away game of the season with Crewe the destination. Whatever the score there will be very little to celebrate for the Alex fans as their fate was sealed a few weeks ago with League Two football again being the order of the day next time around. If next season goes the way I am expecting and hoping it to go this could well be the last game between the Two sides for a good few years.

I think KM could well try One or Two younger players in these last Two dead rubbers, he owed it to those at the top to go full strength against Wigan which he did but it would not surprise me if we were to see a Humphreys and Simpson getting some game time in this one. I think Town will get a routine in here if I am honest and with it a few goals so i am edging towards a Town win by a 3-0 scoreline. We are a big club after all !!! COYB'S
The Opposition – Crewe Alexandria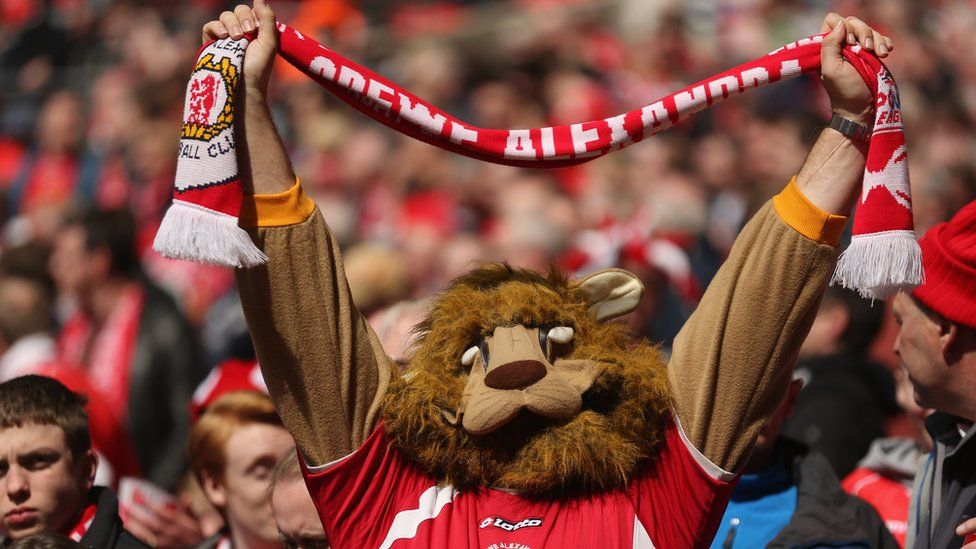 Crewe Alexandra were formed in 1877 as Crewe Football Club, separate from the successful Crewe Cricket Club, and named after Princess Alexandra. They were based at the Alexandra Recreation Ground and played their first match against North Staffs that same year, a match that ended 1–1. In 1883, Crewe Alexandra's first match in the FA Cup was against Scottish club Queen's Park of Glasgow, losing 10–0. In 1888, the club reached the FA Cup semi-finals, defeating Derby County and Middlesbrough en route, before going out to Preston North End. Crewe were founding members of the Football League Second Division in 1892, having previously been members of the Football Alliance, but lost their league status in 1896 after only four seasons. The club left the Alexandra Recreation Ground shortly before the end of the 1895–96 season, and after playing at a number of different venues, including in nearby Sandbach, they moved to the first Gresty Road ground in 1897. In 1906 the current Gresty Road ground was rebuilt to the west of the original site.

Crewe rejoined the Football League in 1921, during which season a record crowd of 15,102 packed into Gresty Road to watch Crewe entertain local rivals Stoke City, a game The Potters won 2–0. Crewe earned their first honours by winning the Welsh Cup in 1936 and 1937, before being barred from entering (not least since Crewe is not in Wales).

1955 saw Crewe embark on a sequence where they did not win away from home for 56 matches. The dismal run ended with a 1–0 win at Southport.

One of Crewe's most famous matches took place against Spurs in the FA Cup in 1960. A new record attendance of 20,000 saw lowly Crewe hold Spurs to a 2–2 draw on 30 January, with Bert Llewellyn and Merfyn Jones scoring for the Railwaymen. On 3 February, Tottenham convincingly won the replay 13–2, which remains a record defeat for the club. Llewellyn and Nev Coleman scored for Crewe.

1961 saw Crewe's most notable win in their history, Jimmy McGuigan's side defeated Chelsea 2–1 in the FA Cup at Stamford Bridge. That particular Chelsea side contained the former Crewe player Frank Blunstone as well as Jimmy Greaves, Peter Bonetti and Terry Venables. The Crewe goals were scored by Billy Stark and Barrie Wheatley. Spurs won by a more modest 5–1 in the Fourth Round. In 1963, Crewe gained promotion for the first time in their history with a 1–0 win over Exeter City. Frank Lord became the local hero, scoring the only goal in front a crowd of 9,807. Lord also holds the record for most hat-tricks for the club, eight during his time at Gresty Road.

In the 1964–65 season, Terry Harkin scored a record 35 league goals for Crewe. 1977 saw Tommy Lowry play his record-breaking 475th and last game for the Railwaymen. 1979 would see manager Warwick Rimmer's most notable signing when Bruce Grobbelaar joined Crewe and played his first match against Wigan Athletic. During the season he scored from the penalty spot against York City and kept eight clean-sheets in his 24 matches played. In the same year the club went a record 15 matches without winning at Gresty Road.

The period from the 1950s to the early 1980s was generally not a successful time for the club, and few would have argued with Michael Palin's comment, in the 1979 BBC Great Railway Journeys of the World documentary when, in a shot over Gresty Road filmed from the roof of the adjacent Rail House he described Crewe as "like those other railway towns, Swindon and Doncaster, possessed of a football team which is perpetually propping up the bottom of the Fourth Division". Indeed, between 1894 and 1982, Crewe finished in last place in the Football League eight times, more than any other league club.

In June 1983, Crewe appointed Milan-born Dario Gradi as manager. His first season signings included Mark Leonard from Tranmere, John Crabbe from Hereford and David Pullar from Exeter[7] as Gradi looked to build an academy structure to develop players that could be sold to help fund the player development programme. Among his first transfer successes were Dave Waller (sold to Shrewsbury in 1986) and Gary Blissett (sold to Brentford in 1987), plus Geoff Thomas and John Pemberton (both signed from Rochdale and sold to Crystal Palace, in 1987 and 1988 respectively).

Gradi quickly gained a reputation for developing young talent, allowing Steve Walters to become the youngest ever player to pull on a Crewe shirt: aged just 16 years and 119 days he played against Peterborough United on 7 May 1988. Gradi's efforts paid off in 1989 when Crewe won promotion to the Third Division. They went back down two years later, but were promoted again in 1994. In the same year, Neil Lennon became the first Crewe Alexandra player to gain an International cap for 60 years when he was selected to play for Northern Ireland against Mexico. Gradi then led his charges to Division One in 1997, after victory over Brentford in the Division Two play-off final, and kept his team there until 2002, despite a club income on which many more lowly clubs could not survive. Meanwhile, Gradi celebrated his 1,000th game in charge of Crewe on 20 November 2001 – an away fixture at Carrow Road.

After one season in the Division Two the club were promoted back to Division One at the end of the 2002–03 season, having finished in second place; the first time the club had finished in the top two of any division, and the club prepared for life in Division 1.

Although managing to retain their place in the Division 1 in the 2003–04 season, at the start of the 2004–05 season they were rated one of the likeliest teams to be relegated from the newly renamed 'Championship'. In the event, they put in a good showing in the first half of the season; comfortably in the top half of the table, but after selling Dean Ashton to Norwich City for a record £3 million in the January 2005 transfer window, Crewe failed to win any more games until the final match of the season, when they defeated Coventry City 2–1 and narrowly escaped relegation on goal difference. The following year they were not so fortunate. Despite a good run towards the end of the 2005–06 season, they were relegated to League 1.

By the summer of 2007, Gradi was the longest-serving manager in English league football; he had completed 24 years in sole charge of the club, although assistant manager Neil Baker took temporary charge between 22 September and 17 October 2003 while Gradi underwent heart surgery (Crewe only managed one point while Baker was in charge). On 20 April 2007 Crewe Alexandra announced that, from 1 July 2007, Gradi would take up a new role as the club's technical director while gradually allowing newly appointed first-team coach Steve Holland control of the team.

Holland's first season in this role, 2007–08, was a disappointment as the club narrowly avoided relegation after finishing 20th with 50 points. That summer Holland spent half a million pounds on new signings, including Calvin Zola, Anthony Elding and goalkeepers Steve Collis and Adam Legzdins, while striker Nicky Maynard joined Bristol City for a club record fee of £2.25 million. However, despite a positive pre-season, including a win over Premiership club Hull City, Crewe took only nine points from their first 16 games.

After pressure from fans, the board sacked Steve Holland as first team coach in November 2008, and re-appointed Gradi as caretaker manager. Gradi's first game back in charge was a 3–0 defeat at home to local rivals Stockport County. On 24 December 2008 the Icelandic former manager of Stoke City, Gudjon Thordarson, was appointed as Holland's successor, though Gradi remained in charge of the team for a further six days before resuming his technical director role. Thordarson's first game in charge was a 2–2 draw away at Millwall in the FA Cup 3rd round, but although Thordarson received the Manager of the Month award for February, the team suffered a poor end-of-season run, not winning for 10 games, and were relegated to League Two. On 18 June 2009, Steve Davis was appointed assistant manager to Gudjon Thordarson. Davis left his role as manager of Nantwich Town, where he spent five successful years, gaining two promotions. Davis replaced former assistant Neil Baker, who was moved to a new scouting role within the club.

On 2 October 2009, after nine months in charge, Thordarson was sacked after a run of poor results. Dario Gradi was reinstated as caretaker manager in time for the following day's match against Rotherham. Despite lingering close to the playoff places for the majority of the season, another run of poor form saw the club finish in 18th place, only five places above the relegation zone. Gradi responded to this disappointment by refusing to take the team on a pre-season tour, stating that he "doesn't want to reward the players for what happened this season".

The club finished 10th in League Two in their 2010–11 season and also ended up with the League 2 golden boot winner: Clayton Donaldson scored 29 goals, but moved to Brentford in July 2011.

On 10 November 2011, the club announced that Dario Gradi had stepped down as manager and would return to his previous role as director of football focusing on youth development.

Steve Davis was appointed manager, and led the team to a 16-match unbeaten run in early 2012 up to 7th position, earning the club a play-off place. Crewe defeated Southend United in the semi-final with a 1–0 win at home in the first leg and a 2–2 draw at Roots Hall, extending the unbeaten run to a club-record 18 matchesand securing a play-off final against Cheltenham Town at Wembley on 27 May 2012 which they won 2–0 and earned promotion.

Before the 2012–13 season started, Crewe sold Nick Powell to Manchester United, and on transfer deadline day (31 August 2012) captain Ashley Westwood was sold to Aston Villa. However, with new players coming into the first team, Crewe won the Football League Trophy, beating Southend United 2–0 in the final at Wembley in April 2013. The team finished 13th in League One, ending the season by fielding a team whose starting 11 were all Crewe Academy graduates.

On 22 February 2014, for 33 minutes of a match at Port Vale, two brothers played on opposite sides against each other – Crewe's Harry Davis and Joe Davis of Port Vale – while their father, Steve Davis, was manager of one of the teams (Crewe Alexandra).

In March 2014, Crewe chairman John Bowler (elected chairman in 1987) was honoured with the Contribution to League Football Award at The Football League Awards 2014. Dario Gradi had earlier won the same award, in 2011. In December 2014, it was announced that Bowler had, like Gradi (in January 1998), been awarded an MBE for services to football.

On 3 May 2014 Crewe ensured their place in League One with a 2–1 home victory over Preston North End ending the 2013–14 Season in 19th place four points above relegation.

Crewe started the 2014–15 season poorly, accumulating just four points from the first 11 League games. Some sustained runs of better results pulled the club out of the relegation places, but, needing a home draw against Bradford City to secure safety, Crewe lost 0–1 and had to rely on favourable results elsewhere to ensure League One football for another year, finishing two points above the bottom four in 20th position.

The following season started in a similar pattern, with the team winning just two of their first 15 league games, and crashing out of the FA Cup in the first round, defeated at Gresty Road by non-league Eastleigh, forcing Davis to defend his position as the 'right man' for the job. Crewe's relegation to League Two was confirmed following a 3–0 defeat at Port Vale on 9 April 2016, with five games remaining. After an initially promising start to the following season, Crewe's form slumped during the final months of 2016, and on 8 January 2017, Davis was sacked as Crewe manager, with former Crewe defender David Artell appointed his replacement. Under Artell, Crewe finished 17th, improving slightly to 15th position at the end of the 2017–18 season (on 5 May 2018 again fielding a starting 11 who were all Crewe Academy graduates), and then 12th at the end of the 2018–19 season.

After 36 years involvement with the club, Gradi, 78, announced his retirement from all positions at Crewe Alexandra on 7 October 2019. In February 2020, further changes to the club's board were announced with local businessman Stuart Whitby (of Whitby Morrison) and former Nantwich Town chairman Tony Davison joining the board following a £1.75m buy-out of majority shareholder Norman Hassall; the Railwaymen Supporters Society also raised £250,000, to earn the right for a Crewe fans' representative on the club's new board.

On the pitch, Crewe vied for promotion for much of the 2019-20 season, and were top of the table (ahead of Swindon Town on goal difference) when the football season was suspended on 13 March 2020 amid the COVID-19 pandemic. In April 2020, Crewe was one of several clubs to 'furlough' (put on temporary leave) players and staff in order to save money. On 9 June, Crewe's promotion to League One was confirmed, but Swindon were crowned League Two champions on the basis of average points per game. Artell was selected as League Two Manager of the Year in the League Managers Association Awards.

Last season Crewe finished in 12th place in League 1.

Interim Manager – Alex Morris
Form Guide
Crewe Alexandria Last 5 Matches, currently in 24th place with 28 points
2 Apr Crewe Alexandra 1 - 3 Fleetwood


5 Apr Milton Keynes 2 - 1 Crewe Alexandra


9 Apr Doncaster 2 - 0 Crewe Alexandra


15 Apr Crewe Alexandra 3 - 1 AFC Wimbledon


19 Apr Sheffield Wed 1 - 0 Crewe Alexandra

Ipswich Last 5 Matches, currently in 11th place with 66 points
26 Mar Ipswich Town 1 - 0 Plymouth


2 Apr Ipswich Town 0 - 1 Cambridge Utd


9 Apr Shrewsbury 1 - 1 Ipswich Town


16 Apr Rotherham 1 - 0 Ipswich Town


19 Apr Ipswich Town 2 - 2 Wigan Athletic

Match Referee – Simon Mather
CREWE ALEXANDRIA

0

IPSWICH TOWN

2