Ipswich Town

vs

Arsenal Under 21's

EFLT - Group H
Tuesday 20th September 2022 – 19:45


Portman Road
Pre Match Thoughts - Mike
I think it is a measure of how far we as a club have come when you go to the home of the Pre season League One favourites, match them in every department throughout, go Two goals up and ultimately feel disappointed at coming home with a hard earned point, yes indeed, how our expectations have changed. Add to that the incredibly hostile and intimidating atmosphere served up by the Owl's fans from start to finish cannot have been easy for Town's players to deal with and yet we handled it admirably and on another day we would have come home with a notable win.

Fine margins are often the difference between victory or otherwise and so it proved again, we win as a team and we lose as a team but why oh why did Wes Burns commit such a needless foul in a dangerous area ? With Barry Bannen on the pitch it is always a risky business but this time it was Johnson who played in an excellent cross from which the home side pulled a goal back. From that point on the game turned and going from relative comfort Town were now on the back foot with the home crowd baying for Blood and piling pressure on the Referee at every opportunity it was always going to be tough for Town to hang on and so it proved.

Despite the clap trap from some about was it offside or wasn't it offside video evidence has proved their equalising goal was most definitely offside and as such Town can feel a little bit hard done by, not for the first time this season. We have to lick out wounds and move on, their were so many positives to take from the game, not only in our performance but with some of the Football played at times, the spectacle dished up by both teams was a credit to League One and was an excellent game to watch for the whole 99 minutes. We also found ourselves still top of the table having ticked a very tough away game off the list, with results elsewhere going favourably nobody took the opportunity to leapfrog us.

I am sure we are all the same in that we read and hear things online etc which really get under our skin and I am most definitely no different, the one that really has me wanting to rip someone's head off is this "we haven't played anyone yet" bullcrap, it grates me beyond belief because every game is difficult in it's own way and no game is a given but taking it based purely on league placings as some seem obsessed with doing, we are basically a Fifth of the way through the season and we are still top, Ok we haven't played anyone yet have we ? OH wait, Sheffield Wednesday, Bolton Wanderers and Barnsley have all been played and they sit Fourth, Fifth & Sixth in the table, all in the play off places, while we drew all Three they failed to beat us too and anyone who doesn't have the urge to play down all things ITFC will know we probably should have won all Three, so my message is this, give the League table time to settle down before undermining the excellent efforts of the boys. I can't help but get the feeling the vultures sit just waiting for that first defeat.

We take a break from League action this Tuesday with another tie in the Papa John's Trophy and in all probability a chance for the fringe players to get another run, the likes of Keogh, Hladky, KVY, Humphreys, Ball, Edwards etc can all be expected to play against the kids of Arsenal who we know only too well are more than capable of playing Football. While the competition is not at all important in the grand scheme of things there are benefits to be taken from it, of course winning breeds confidence and keeps the momentum flowing, it also gives the aforementioned players the chance to get some competitive game time under their belts for such time as they are needed to step up, they have to grasp the chance to give Mckenna food for thought in his team selections for upcoming games, and of course there is a trip to Wembley at the end of it, we are good enough to go all the way so why not go for it ?

A win here would all but see us through to the next Round after or drubbing of Northampton Town in the previous fixture and I see no reason here why Town won't go on to get the job done, knowing Kieran McKenna as we do he will want to win it but at the same time will be taking no chances with his team selection. I am going for another Town win in regular time to see us into the next round. 2-1 Town, COYB'S.
Arsenal Under 21's – Academy Honours
Academy




Professional Development League & Premier Academy League: 6 (record)

1997–98 (U18), 1999–00 (U17), 2001–02 (U19), 2008–09 (U18), 2009–10 (U18), 2015–16 (Play-Off Winners) (U21)

FA Youth Cup: 7
1965–66, 1970–71, 1987–88, 1993–94, 1999–00, 2000–01, 2008–09

Premier League National Cup: 1
2016–17

South East Counties League: 4
1955–56, 1964–65, 1971–72, 1990–91

South East Counties League Cup: 6
1959–60, 1960–61, 1961–62, 1963–64, 1970–71, 1979–80

Southern Junior Floodlit Cup: 5
1962–63, 1965–66, 1984–85, 1990–91, 1997–98

London Minor FA Cup: 1
1966–67

NextGen Series: 2012–13 Fourth place
Academy Manager – Per Mertesacker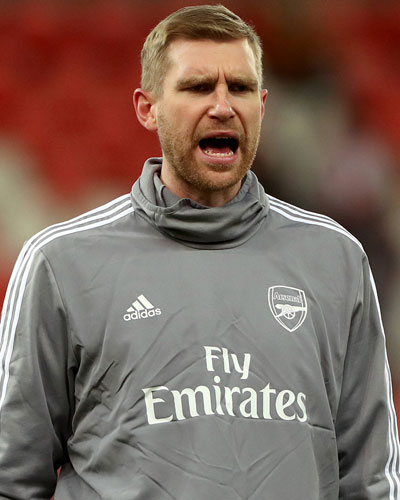 EFLT Table Group H
Match Referee – James Oldham
IPSWICH TOWN

2

ARSENAL UNDER 21's

1