Wycombe Wanderers

v

Ipswich Town

Saturday 17th December 2022 – 15:00


Adams Park
Pre Match Thoughts - Mike
"Top of the league at Portman Road" Yes folks as the chant goes we are back where we belong, in our rightful place at the summit of the League One Table courtesy of our hard fought victory over Peterborough Utd. A classic it wasn't, not by any means, you could feel the tension around the stadium for the entire first half, a muted crowd not helped by the early kick off and little time for a pre match Beer or Two not helping the mood, add to that the disappointment of the Fleetwood result still very much fresh in the memory all clearly affecting the atmosphere on a bitterly cold day.

Town had the returning Sone Aluko in their starting Eleven which was somewhat surprising but most welcome, while Peterborough definitely offered more than some teams that roll into Portman Road I felt they too were a tad disappointing for a team that retained virtually their whole championship squad following last season's relegation and while we did not have it all our own way I did feel that throughout the game we were the better side and the more deserving of the points.

Two cracking goals from Conor Chaplin enough to secure a vital win, sandwiched in between we had the obligatory Town gift for the opponents as Walton in the Town goal opted for no cap in the bright Sun despite virtually everyone in the Sir Bobby Robson lower struggling to see and Wes Burns doing a bit of musical statues at the far post instead of actually trying to mark the striker, luckily for once it did not deprive us of the points we just about deserved thanks to that man Chaplin, despite being the smallest man on the field he got his head to Sam Morsy's cross to flick it past the Posh keeper to give us the lead and settle a lot of nerves within the stadium. The winning goal was a cracker as Chaplin chested the ball down and rifled it home with aplomb to finally send Portman Road into raptures.

We had some decent performances from the Boys in Blue with skipper Morsy leading by example while Aluko, Leif Davis, Chaplin and Kayden Jackson also putting in decent shifts, defensively we always have our hairy moments and so it proved once again although for the most part we stood up well the Clarke-Harris and co. The result was even more welcome when the results came in featuring Plymouth & Sheff Wed with both faltering, Plymouth in particular are having a poor run right now and squad size could well be a factor in the current Three horse race. it may only be approaching the festive season but we are exactly where I hoped, and indeed expected us to be, top of the pile, of course that could still swap and change for a few weeks but I am confident we are where we will ultimately end up come May.

it is interesting to see the overtures coming out of Home Park & Hillsborough regarding injuries, well tough and welcome to our world, I think we have suffered more than most in that regard and with players now returning we seem to have weathered the storm pretty well. Leigh, Aluko, Ahadme and Evans all look to be available now while hopefully Camara is not too far away either, clearly Harness & Ball are not so close. I think it is worth reflecting on the excellent way in which young Cam Humphreys has come in when called upon and done a sterling job alongside our skipper, to not really miss Lee Evans speaks volumes about the kid as Evans had in all probability been our best player prior to his unfortunate injury, a big well done to the academy graduate who clearly has a big future in the game.

Getting to the top of the table is One thing, staying there is another and our next test comes in the shape of a trip to Wycombe wanderers, it is town's final outing prior to the Christmas celebrations and what better way to go into those festivities top of the pile, I cannot think of a better present, we say it every week but it won't be easy, Wycombe's style is the one that often causes us issues with the shall we say "more direct" approach so it is something we have to be prepared for. Personally I think we are due a clean sheet and what a time it would be to achieve that, I would love to see our keeper Christian Walton return to something approaching his best form, he started off the season like a house on fire but for me has been a little bit below it for some time now, some say it could be because of the dodgy defence but for me that works both ways and maybe the defence is a little weary that Walton's usual high standards have dropped off just a little bit.

Wycombe currently sit in 9th place and are just Two points off the play off places so they are very much in the mix with it all to play for, that may just help our cause with them needing to go for a positive result to keep in touch, they do have a certain inconsistency about them, a good win against Portsmouth a couple of weeks back nullified by a poor defeat at Cheltenham town suggests consistency is an issue for them. I think Town can do it to give us all a bit more festive cheer, we aren't top for nothing so let's believe in ourselves and play like we are the best. it is a very narrow town win for me which would be massive, especially with Plymouth at home to Morecambe and Sheff wed at home to Oxford Utd, Two very very easy home win bankers, now what could possibly go wrong in those Two !!!! COYB'S.

Finally a very Merry Christmas to each and every one of you guys and gals on the Tractor Boys forum, I hope you all have a wonderful time and wish you all a happy and healthy 2023, it could just be a special year for us "Blues"
The Opposition – Wycombe Wanderers Honours
League honours




Football League One
Play-off Winners: 2019–20
Play-off Runners-up: 2021-22


Football League Two
Third place (Promoted): 2008–09, 2010–11, 2017–18
Play-off Winners: 1993–94
Play-off Runners-up: 2014–15
Play-off Semi-finalists: 2005–06, 2007–08

Football Conference
Champions: 1992–93
Runners-up: 1991–92

Isthmian League
Champions: 1955–56, 1956–57, 1970–71, 1971–72, 1973–74, 1974–75, 1982–83, 1986–87

Spartan League
Champions: 1919–20, 1920–21




Cup honours




FA Cup
Semi-finalists 2000–01

Football League Cup
Semi-finalists: 2006–07

Football League Trophy
Southern Area finalists: 1993–94

FA Trophy
Winners: 1990-91, 1992-93

Football Conference Shield
Winners: 1991–1992, 1992–1993, 1993–1994

Football Conference Charity Shield
Winners: 1987–1988
The Manager – Gareth Ainsworth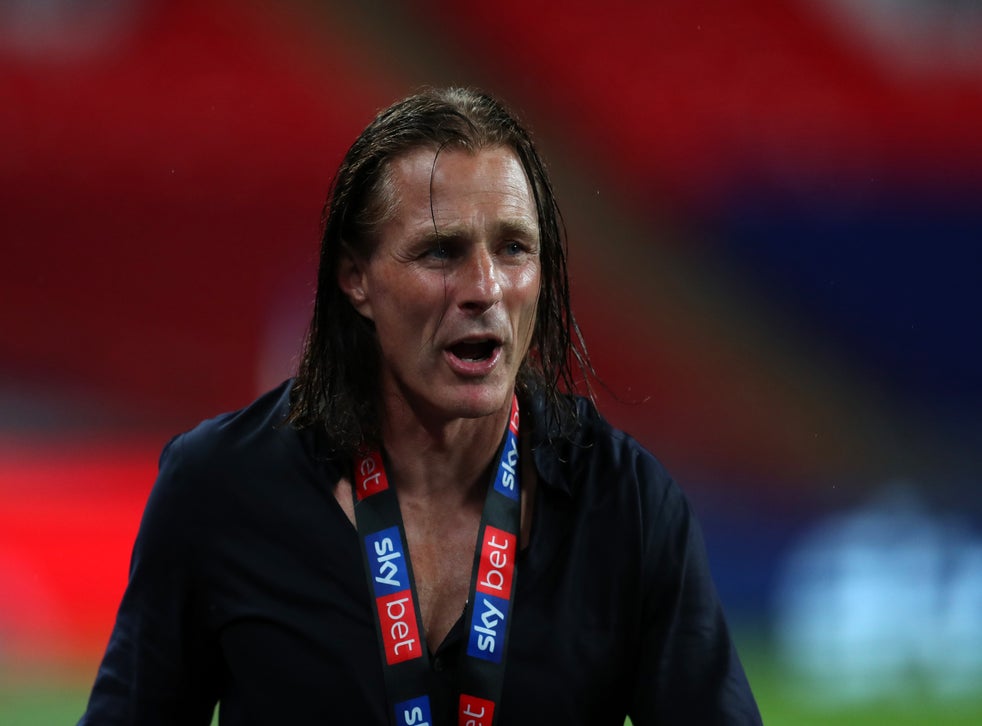 League Table
Form Guide
Wycombe Wanderers
1 Nov Wycombe 2 - 2 Port Vale

12 Nov Forest Green 0 - 2 Wycombe

19 Nov Cheltenham 1 - 0 Wycombe

4 Dec Wycombe 2 - 0 Portsmouth

10 Dec Lincoln City 0 - 0 Wycombe

Ipswich Town
29 Oct Charlton 4 - 4 Ipswich Town

12 Nov Ipswich Town 1 - 1 Cheltenham

19 Nov Exeter City 0 - 2 Ipswich Town

2 Dec Ipswich Town 1 - 1 Fleetwood

10 Dec Ipswich Town 2 - 1 Peterborough

Head to Head
Match Referee – Ben Toner
WYCOMBE WANDERERS

0

IPSWICH TOWN

1