Moderators: marko69, Bluemike, Charnwood
Posts: 5770
Joined: Tue Aug 22, 2006 10:19 am
I am so Poor at this.

---
Posts: 1179
Joined: Fri Jul 31, 2015 4:07 pm
Location: Listowel Co Kerry
---
Posts: 4261
Joined: Wed Nov 12, 2003 1:48 am
Location: in the doghouse
Lucy, its shows how hard it is to win, you picked 2 certain horses to win you some money but we forgot to tell the horses.
was strange how they changed jockeys, i recon it was either a set up to get better odds or Kirby got the hump and rode for revenge.
Any its shows its just luck by who's top.



plus All White chooses her horses by the name of the horse and she's 2nd

As they say, there's always next week.
---
Forum Owner
Posts: 3459
Joined: Sun Sep 28, 2008 3:46 am
Oi! ....... luck huh John?
Actually you make a valid point.

---
Posts: 4261
Joined: Wed Nov 12, 2003 1:48 am
Location: in the doghouse

or perhaps the time difference in NZ is more than we know

Last edited by
goldandblack
on Sun Jun 06, 2021 12:59 pm, edited 1 time in total.
---
Posts: 4261
Joined: Wed Nov 12, 2003 1:48 am
Location: in the doghouse
'It's mad, it's crazy' - Adam Kirby revels in breakthrough Classic on Adayar
To be able to ride class horses when you're just a run-of-the-mill jockey, and to then get a chance to deliver on a big day, is a marvellous feeling.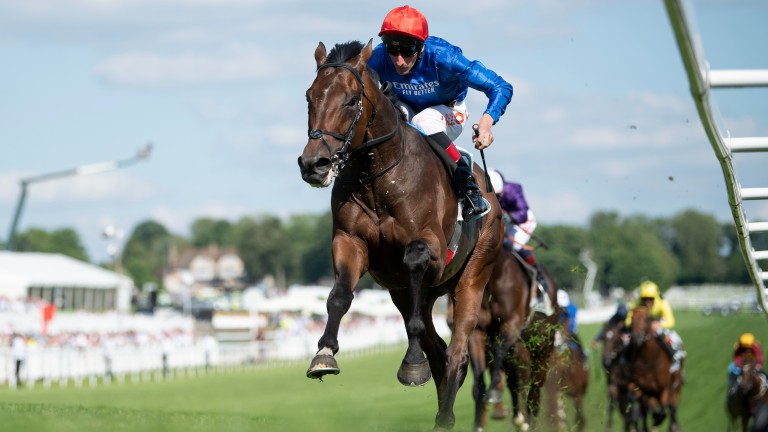 Adam Kirby wins his first British Classic aboard Adayar in the Derby
Edward Whitaker (racingpost.com/photos)
Had he not first been rejected, Adam Kirby would not now be rejoicing.
There are many ups, downs, twists and turns from one end of Epsom racecourse to the other. At the finish of this sun-drenched Cazoo Derby they felt like a metaphor for the week experienced by a long, lean athlete who shrugged off his self-confessed unglamorous reputation to scale the greatest of all Flat racing peaks aboard Adayar.
As Wednesday afternoon began, Kirby was looking forward to having only his second Derby ride aboard one of the leading fancies, John Leeper, a horse he had guided around Epsom's strange contours in a gallop just nine days earlier.
Excitement turned to dejection when Frankie Dettori became available and John Leeper's connections switched riders. Kirby was suddenly without a Derby mount – but not for long.
---